Slick with Grip
Now that the EVO was mechanically sound, it was time to look the part. One of the selling points of this car for Bruzewski was the Voltex Racing aero kit. After prepping the body and grinding away the rust spots, it was sprayed in a blue metallic hue before the Voltex bumpers, skirts, fenders and overfenders were fitted. A Voltex hood and Type V carbon fiber wing complete the aggressive appearance of the chassis. To bring the body a little closer to the asphalt, Öhlins adjustable coilovers drop the ride height and close the gap between the wheel arches and the Volk Racing TE37SL wheels wrapped with Dunlop Star Spec rubber.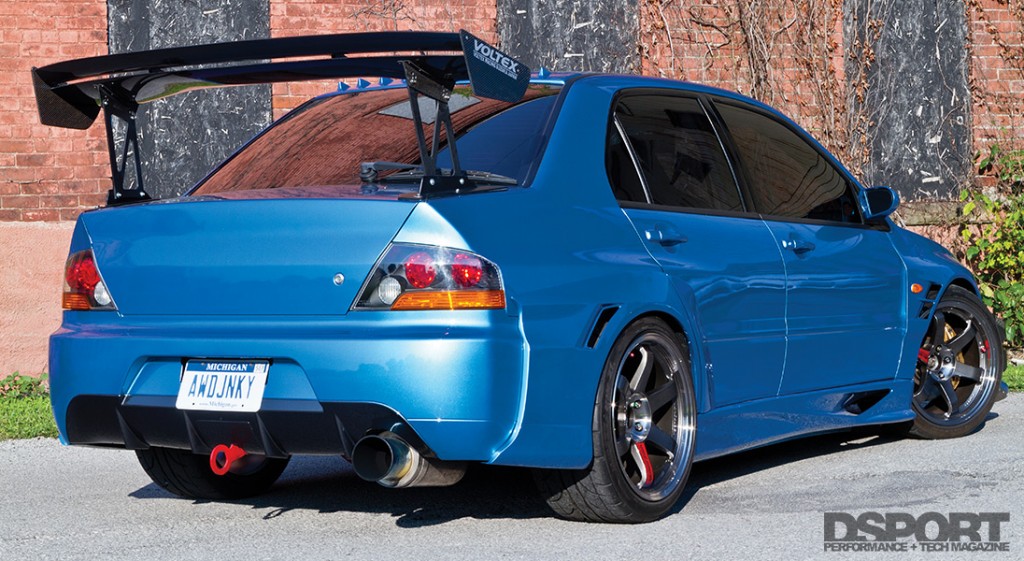 Max Effort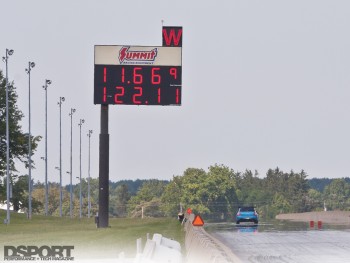 Bruzewski finished building this EVO in only three months, just in time to make its debut at the 2013 Buschur Racing DSM/EVO/GT-R Shootout. With a growing interest in autocross, this year's shootout included a Max Effort category. David Buschur created the category to incorporate cone dodging as well as a quarter mile time. This dual-purpose class proved to be the perfect fit to put Bruzewski's new build to the test. On the autocross course, the EVO lapped the course with a best time of 30.53 seconds, the second quickest lap among the top finishers. On the drag strip, his best time slip was an 11.66 second pass. These two performances brought his combined total time to 42.19 seconds, which put him in third place at the event. Making it the EVO's first podium finish at its very first competition.
The build has garnered plenty of attention from the EVO community and it has motivated Bruzewski to look further into the build. He concluded, "We're proud of what we accomplished in only three months. It was rough to work on a car that had been neglected for four years and being blindsided by additional issues we had not anticipated; however, the amount of attention and feedback we've received really made the effort worthwhile. At this point, we may still look to increase the horsepower and fine-tune the car further on the track. The original plan was to make this EVO more universal and easy to drive. With a broad powerband, good suspension and aerodynamics, I think that we met our plan objectives."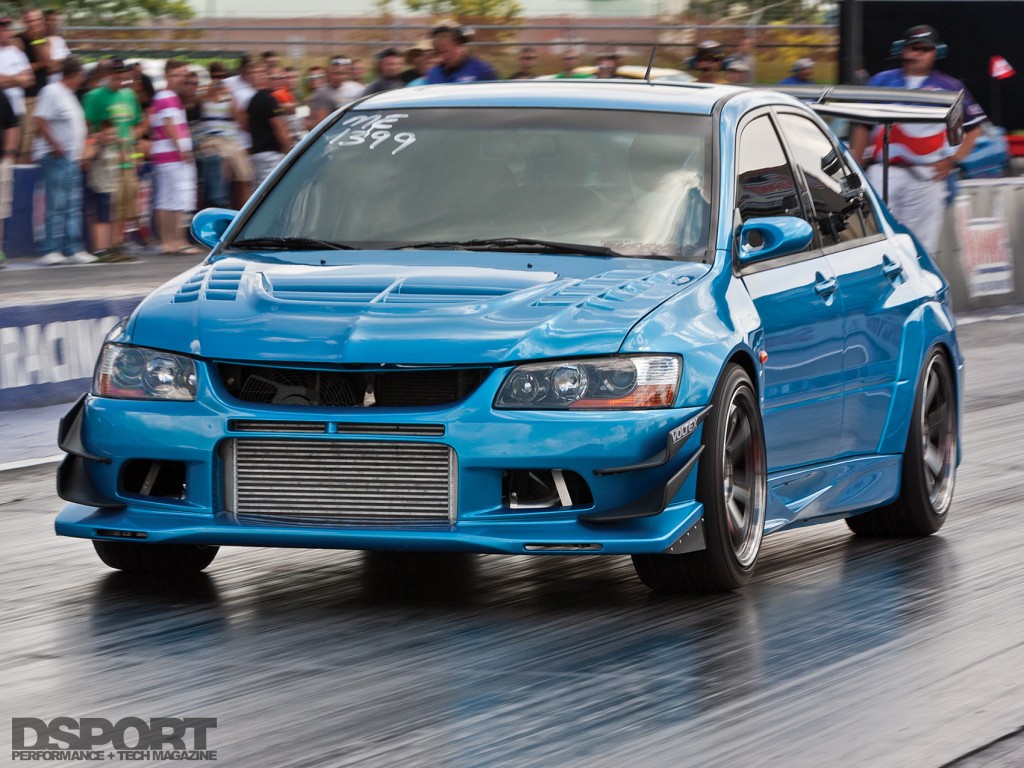 Bruzewski would like to thank David Buschur for helping with the powertrain and tuning. He would also like to thank his friends Jarrod and Greg for assisting with the build. Most importantly, he thanks his wife Ann. Without her understanding and support of his automotive lifestyle, this build wouldn't have been possible.