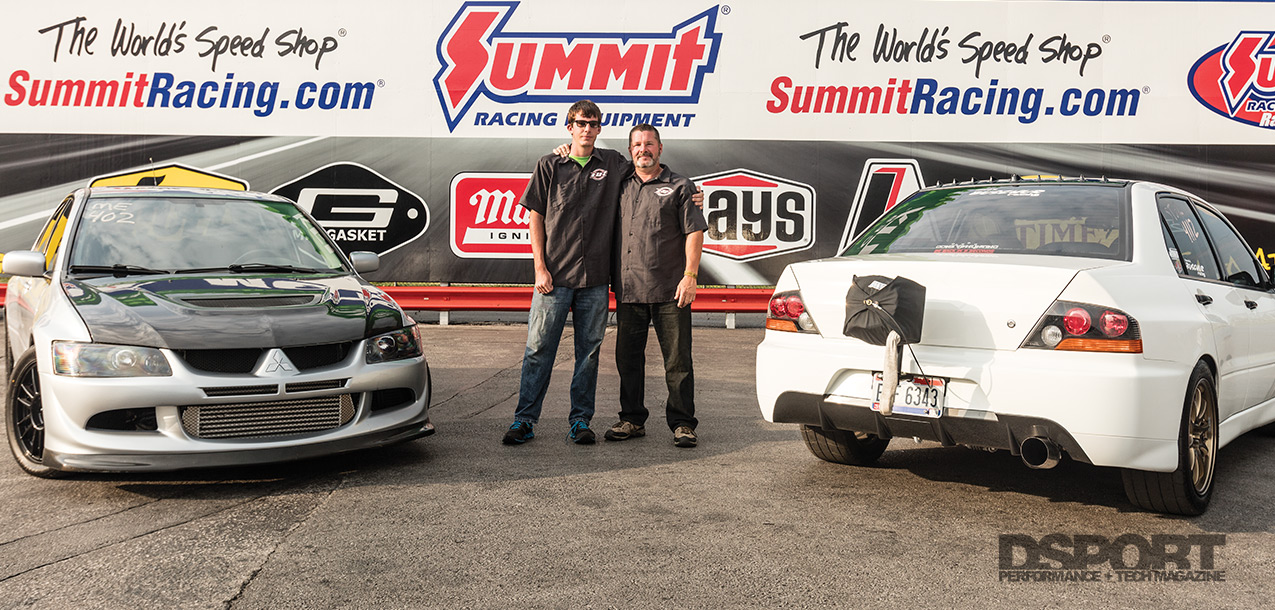 Imagine a time when no one had the answers on how to improve the performance of modern Japanese sportscars. To be even more accurate, imagine a time when enthusiasts didn't even know what questions to ask. In the late 80s and early 90s, aftermarket performance parts were extremely limited. Japanese companies like HKS were just beginning to make inroads into the States while traditional domestic performance companies had no interest in imports. Fortunately, there were some hardcore enthusiasts that always wanted more than the market offered. These enthusiasts pioneered many of the combinations, solutions and products that we still rely upon today. One such pioneer working in a steel plant eventually started a business in his basement. This would quickly grow into a standalone business that has thrived for the past 27 years. Starting with DSMs, then EVOs and eventually moving into R35 GT-Rs, David Buschur and Buschur Racing set an impressive list of records at the track while delivering the same performance parts to customers.
By Michael Ferrara
---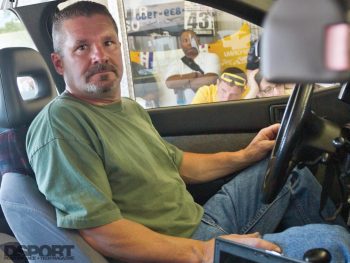 In the middle of 1994, I was introduced to David through a mutual friend. At that time, David was the first to have put an AWD DSM into the 12s and 11s. His dedication to the platform would continue as he would also be the first into the 10s, 9s and 8s before the end of the 90s. When the EVO was introduced, Buschur Racing was among the first to be pushing the limits. Ultimately, Buschur Racing would build the first 8-second EVO. In 2014, David decided to expand the vision of Buschur Racing to include Nissan's R35 GT-R. In only its third year of focus on the R35 platform, Buschur Racing already set both the currently-standing pump gas (93 octane) record (9.04 at 158 MPH in Nick's GT-R), as well as a stock "turbo-fold" record that stood for some time at 8.60-seconds with a trap speed of 164.8 MPH. For 2016 and beyond, he plans to push the performance envelope even further.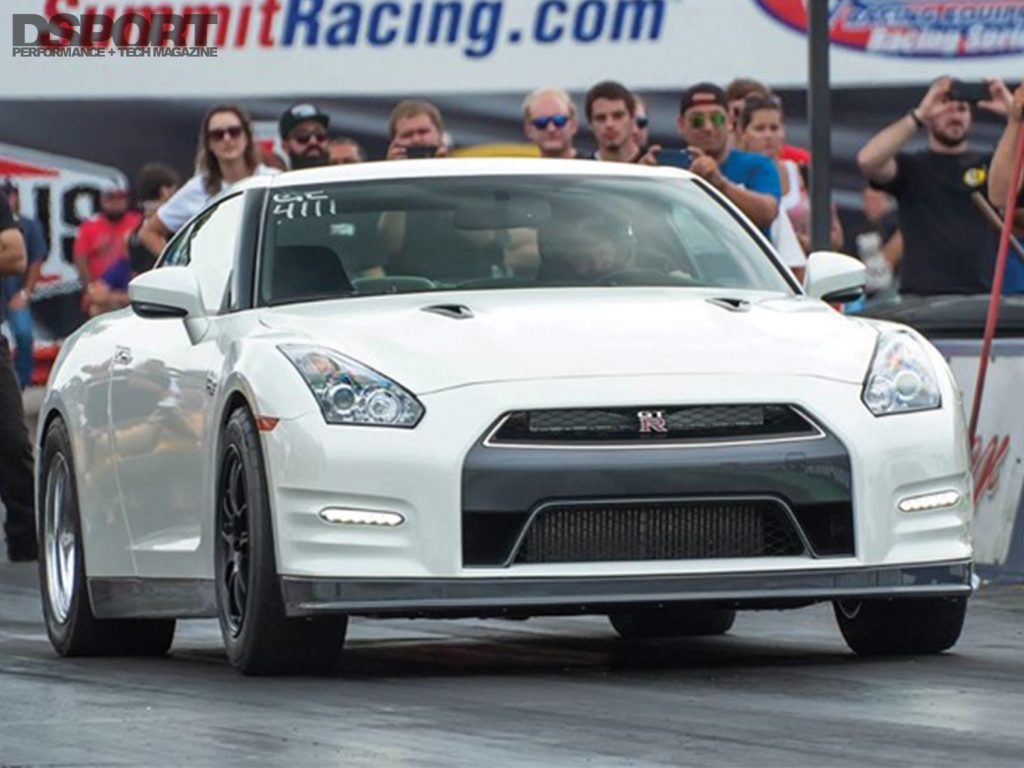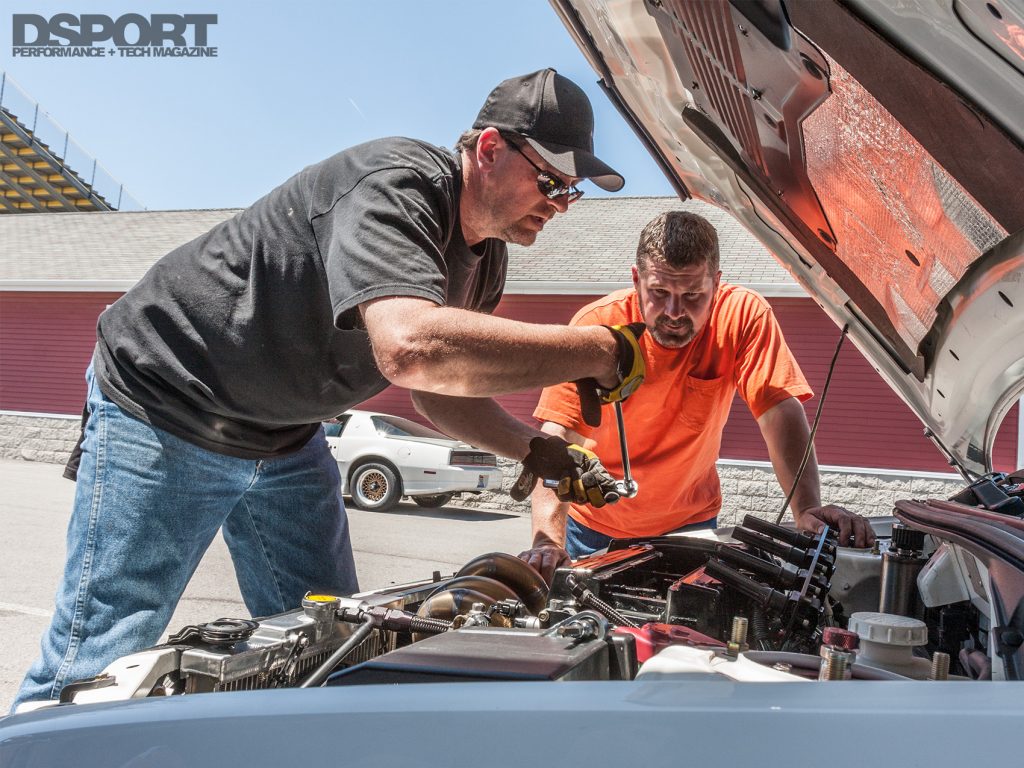 DSPORT: Tell us a little about the first performance mods that you performed on your DSM.
David Buschur: When I bought my DSM in 1989, there were NO performance parts for the car with the exception of a 2.25-inch Dynomax Exhaust sold through Mopar Parts. HKS was slowly releasing some items, so I started with a number of those parts. No one knew the limits of the 4G63 or the DSM, but I just continued to push the performance boundaries by building the parts that no one else offered. Bigger intercoolers, bigger intercooler pipes, bigger downpipes and bigger exhaust systems for the DSM were some of the first Buschur Racing parts. Eventually we got into building the engines, porting cylinder heads and experimenting with bigger turbo combinations.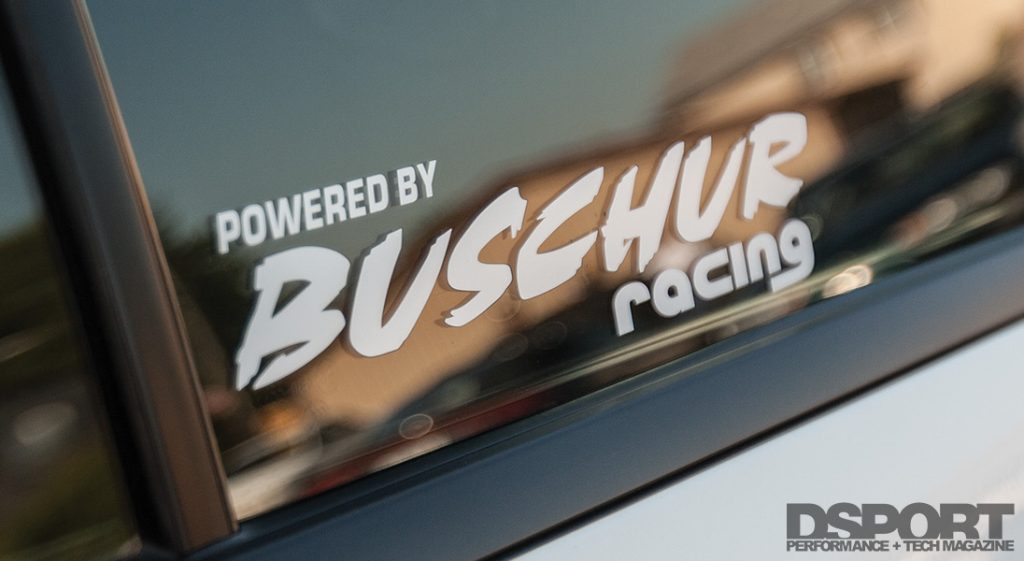 DSPORT: Without an engineering background or experience working on a racing development team, Buschur Racing developed some impressive products and solutions for the DSM. What was your secret?
David Buschur: I've always tested every single change we made with the car. Before selling that original DSM, I had logged over 500 quarter-mile passes on the car. Nearly every one of those passes was used to test a different part or setting. After doing this for over 25 years, I have a pretty good understanding of what works and what doesn't. Still, there's always a possibility to be surprised, so you have to try something new then and again. Still, making one change at a time and testing was key for me.
DSPORT: Back in the early days, I remember your commitment to some "legacy" technologies and reluctance to try new technologies. Has that changed?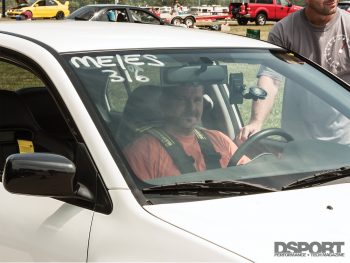 David Buschur: My tube chassis second-generation bodied DSM ran 7.81 at 174.8 MPH on a single set of 660cc/min fuel injectors and 75-horsepower shot of nitrous using an HKS VPC and GCC combination with a modified ECU to eliminate fuel cut and change the timing curve (from a place called TMO).  The fuel jet in the nitrous was used to compensate for the extra fuel needed. This was the same engine management solution that allowed us to break the 12s, 11s, 10s, 9s, 8s and 7s. I can have a stubborn streak and I was definitely reluctant to let go of something that was working for us. Today, I enjoy the benefits of the technology that is offered. Whether it's open-source, COBB, Haltech or AEM Electronics, I now use them all. While I may be slightly less stubborn, I'm no less skeptical of new technologies. Unless I test it or see DSPORT test it, I don't believe it.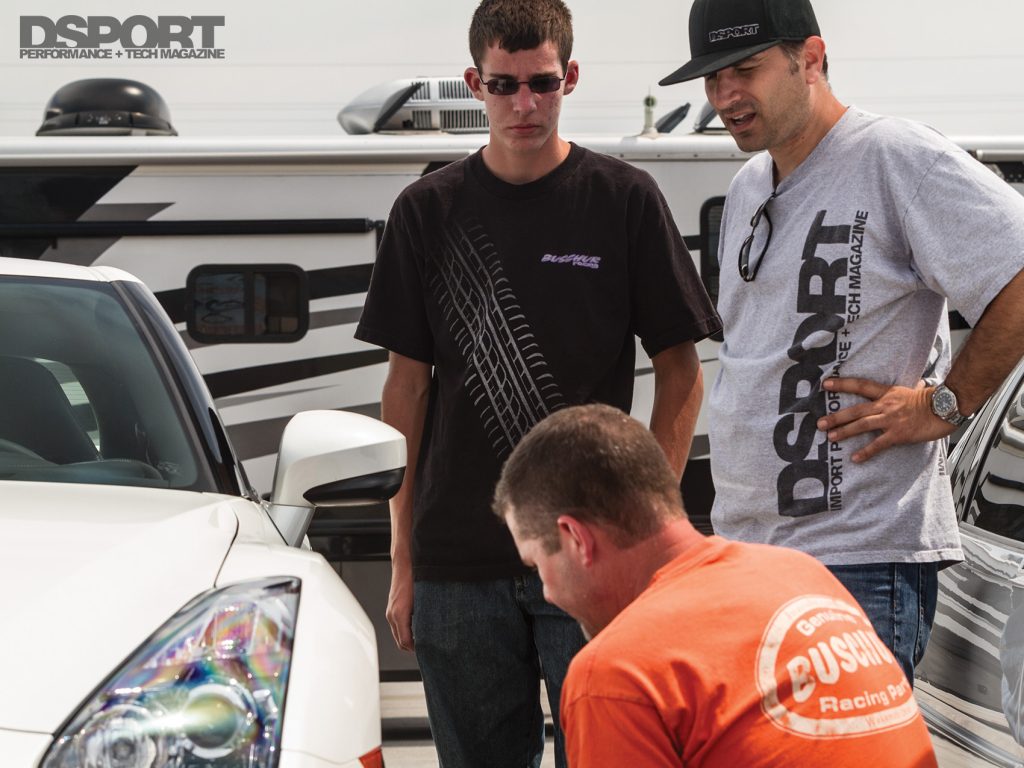 DSPORT: Tell us about the Shootout and the IDRC.
David Buschur: We are coming up on doing the 24th year of the Shootout. What started as a handful of cars has evolved into a three-day event that draws people from across the world to see DSMs, EVOs and GT-Rs participate in both autocross and drag racing competition. As for the IDRC, I was one of the original thirteen that helped get the series started back in 1998. When I was racing regularly, I attended IDRC events from coast to coast and even made it out to Hawaii for an event. I'm looking forward to seeing the IDRC add events and grow its audience again. It's easier than ever to go fast, so I'd love to see more people racing.
DSPORT: What's next for you and Buschur Racing?
David Buschur: We are currently concentrating on the EVO and GT-R equally, unfortunately the DSM side of the business is all but gone.  We've never turned our back on what got us started, but with time there are simply less DSMs being built. Let's not forget that the DSMs are over 25 years old now.  As the EVOs also become older, we'll likely see the GT-Rs slowly take over the shop. For now, we pay equal attention to both the EVO and GT-R market as we try to develop the best products possible by continually pushing the limits of performance.
---