As the import performance tuning world continues to set performance records that seemingly defy physics with built versions of the Nissan R35 GT-R, the capabilities of the Nissan 370Z are sometimes forgotten.
The 370Z, brother to the only currently produced Japanese supercar, continues to deliver one of the best bang-for-the-buck performance values in the world. However, adding truly significant power gains while maintaining 50-state emissions compliance hasn't been an option. CARB legal intake and exhaust upgrades might add a total of 10-to-20 horsepower; raising the VQ37's output to 300-to-310 peak wheel horsepower (if you're lucky). Bigger power gains previously required solutions that weren't legal in all 50 states. Fortunately, STILLEN developed a CARB compliant, intercooled, supercharger system for the VQ37VHR. Seeming to be the perfect solution for maximizing street-legal performance with a 370Z, we had to put it to the test.
Text by Michael Ferrara // Photos by Jun Chen
DSPORT Issue #132
---
THE TESTER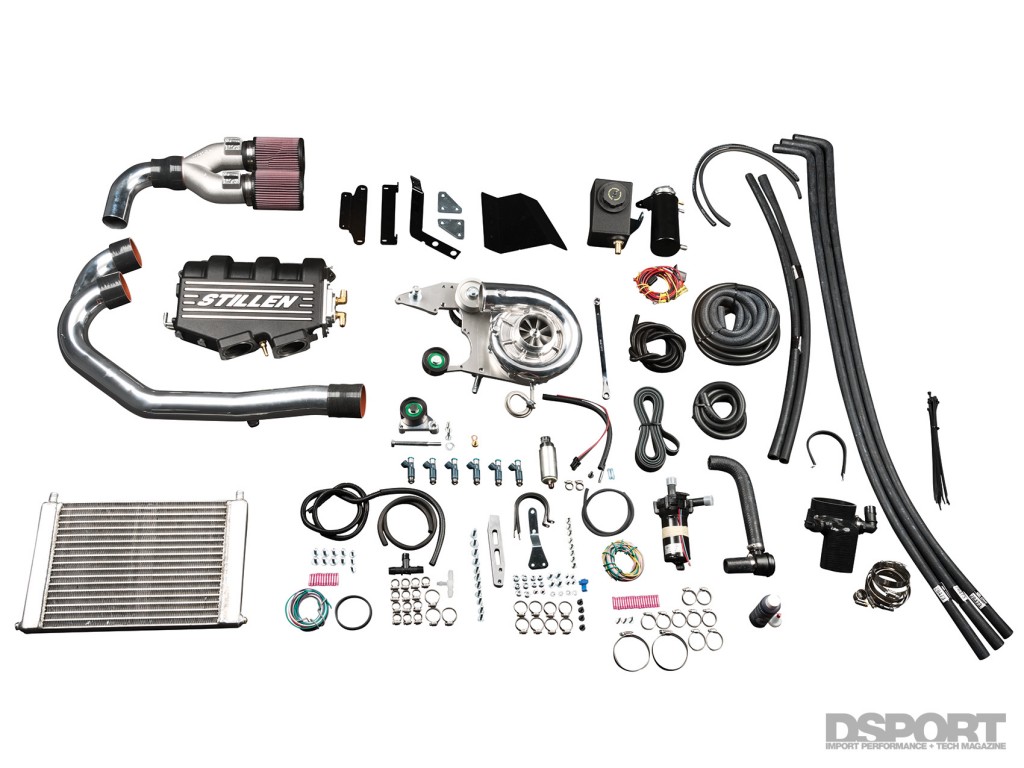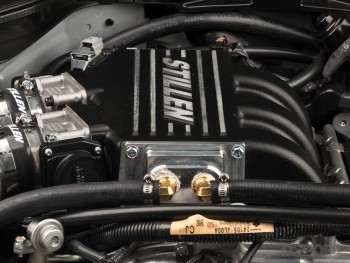 Since the STILLEN VQ37 supercharger package is currently certified 50-state legal for 2009-2012 Nissan 370Zs, we needed to find a test car to evaluate the package. Fortunately, former Associate Publisher of Turbo & High-Tech Performance magazine and long-time import performance enthusiast Carlos Schmidt was in the market for a new ride. As the previous owner of a Z32 Nissan 300ZX twin-turbo Turbo magazine cover car that was tweaked to deliver over 500 flywheel horsepower, Carlos is no stranger to high horsepower, rear-wheel-drive street cars. The prospect of having a 370Z with about 500 street-legal horsepower sounded great. Carlos's search for a clean and unmolested 2009-2012 370Z took about seven weeks. The hunt ended with this 2012 Brilliant Silver 370Z Sport with just over 6,000 miles on the clock. Equipped with the Sport package, a new 2013 370Z garners $36,150 while this barely-used 2012 was acquired for $27,900. This savings of $8,250 was enough to cover the cost of the polished version of the STILLEN VQ37 supercharger system ($6,699 compared to $6,299 for satin finish) and the cost of installation.
SUPERCHARGER SCIENCE
[pullquote]STILLEN ENGINEERED THE… SUPERCHARGER SYSTEM AROUND A VORTECH V3 CENTRIFUGAL DESIGN[/pullquote]For the 370Z supercharger system, STILLEN departed from the positive displacement supercharger design that it uses on the 350Z. Instead, STILLEN engineered the 370Z's supercharger system around a Vortech V3 centrifugal design. While both families of supercharger rely on the crankshaft to power the compressor, each design has a significantly different personality. Positive displacement superchargers are quick workers that deliver peak boost nearly instantaneously when the pedal meets the metal, regardless of engine speed. If a positive displacement supercharger has the pulley ratios set up to deliver 8 psi of boost pressure, it will deliver roughly 8 psi of boost pressure regardless of engine speed. In contrast, centrifugal superchargers deliver boost in relationship to engine speed. For example, a centrifugal supercharger that delivers 4 psi of boost pressure at 3,500 RPM is likely to deliver very close to 8 psi of boost pressure at 7,000 RPM.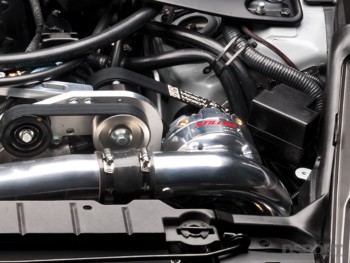 Besides exhibiting different boost curve characteristics, positive-displacement and centrifugal superchargers also differ in efficiencies. A compressor's efficiency relates to how much power is required to generate a particular mass flow rate. A low-efficiency supercharger requires more horsepower to be stolen from the crankshaft to reach a certain pressure ratio and mass flow rate. Hence, higher efficiencies are always the aim when looking for a compressor. In general, centrifugal superchargers offer the highest compressor efficiencies, followed by screw-type positive displacement superchargers and finally non-screw, roots-type positive displacement superchargers. However, the "size" of a supercharger and the speed at which it runs also affects efficiency. Hence, the system, regardless of supercharger type, must be engineered to operate the right size supercharger and the right speeds for peak efficiencies and performance.