VORTECH V3 SOLUTION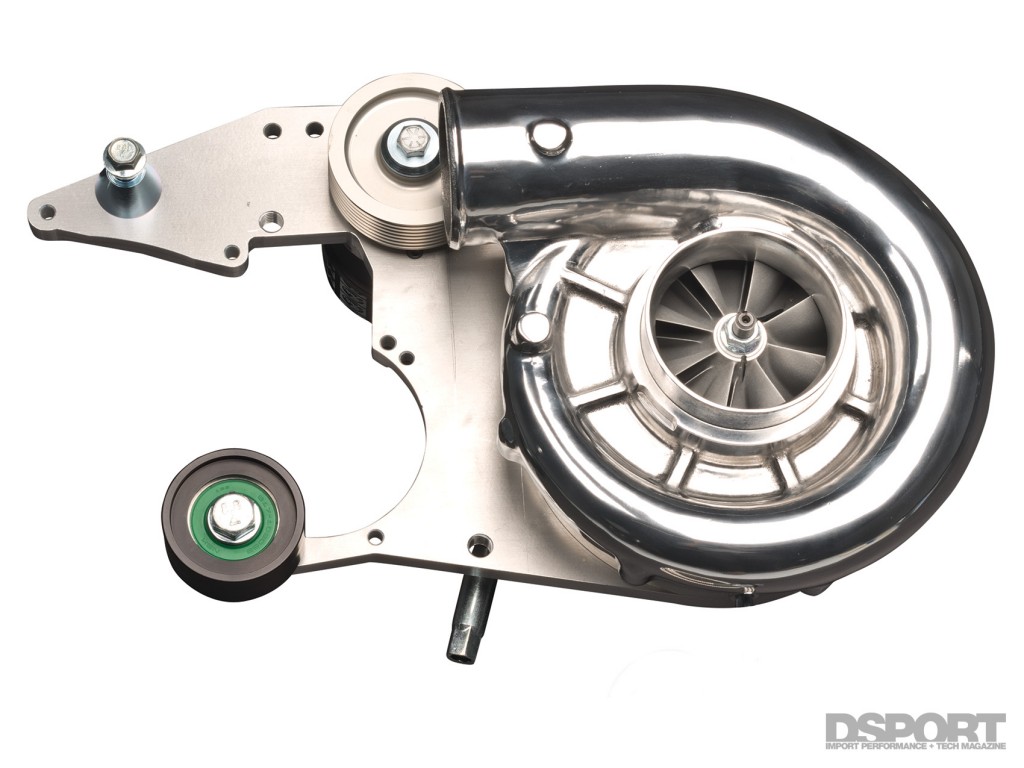 For the 370Z, STILLEN partnered with Vortech to engineer a forced induction solution around a centrifugal supercharger. To meet the target of emissionsfriendly and reliable 500 horsepower at the flywheel, a Vortech V3 trim was selected. The V3 easily supports airflows capable of reaching over 500 horsepower (@ 9 psi of intercooled boost pressure on the VQ37), while delivering exceptional compressor efficiencies above 75 percent. The V3 also features a self-contained oiling system that remains independent from the engine's lubrication system.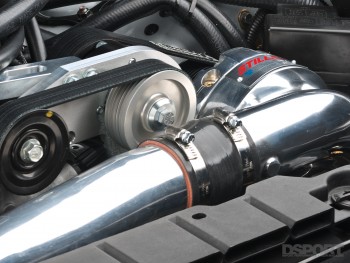 As with any centrifugal supercharger system design, a rigid and solid mounting solution is a must. The STILLEN VQ37 system features a thick aluminum mounting plate that secures the V3 to the engine. The bracket also positions the idler and tensioning pulleys that guide the belt from the crankshaft to the supercharger.
KEEPING IT COOL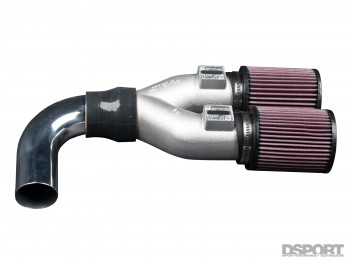 The supercharger draws air through a polished aluminum intake tube attached to a siamesed-twin intake system cast from aluminum. This cast piece provides the mounting locations for the mass air sensors while also providing the mounting points for the K&N air filters. Once the compressor does its job, a one-into-two Y-pipe feeds the VQ37's throttle bodies. The throttle bodies now sit sibe-by-side on the STILLEN intercooled intake manifold. The STILLEN intake manifold replaces the top-half of the factory manifold while incorporating an integral air-to-liquid heat exchanger to cool the charge air. A front-mounted liquid-to-air heat exchanger, charge coolant reservoir, charge coolant pump and the necessarily plumbing make up the rest of the intercooling system.