Who buys aftermarket car audio equipment these days? Many of today's factory installed audio systems come integrated into the dash and include many desirable features straight from the manufacturer. Some automakers enlisted the help of boutique audio system manufacturers to design and deliver a premium, enhanced sound system. However, not all premium systems are perfect, and some customers cannot justify the significant price increase, electing to go with a standard audio package instead. Some of these standard systems were designed to be basic in order to save on production cost.
Text by Richard Fong // Photos by R.Fong and Cameron Parsons//Lead Image Courtesy of Toyota Motor Corp.
---
 Where's the Bass?
Scion's widely popular FR-S comes standard with a Pioneer head unit driving an eight speaker sound system. In keeping with Scion's a-la-carte "Pure Process", where there is no haggling, no premium "trim" packages to speak of, and all accessories are optional, there is also an absence of a premium sound system upgrade. Thus, FR-S owners don't have the option to upgrade their sound system at the dealership, save for the BeSpoke® Audio upgrade, which adds navigation and other satellite and Internet channels to the head unit. However, even this upgrade does not actually increase or improve the sound output of the factory system. Fortunately, OEM Audio Plus recognized this dilemma and has stepped up with a solution.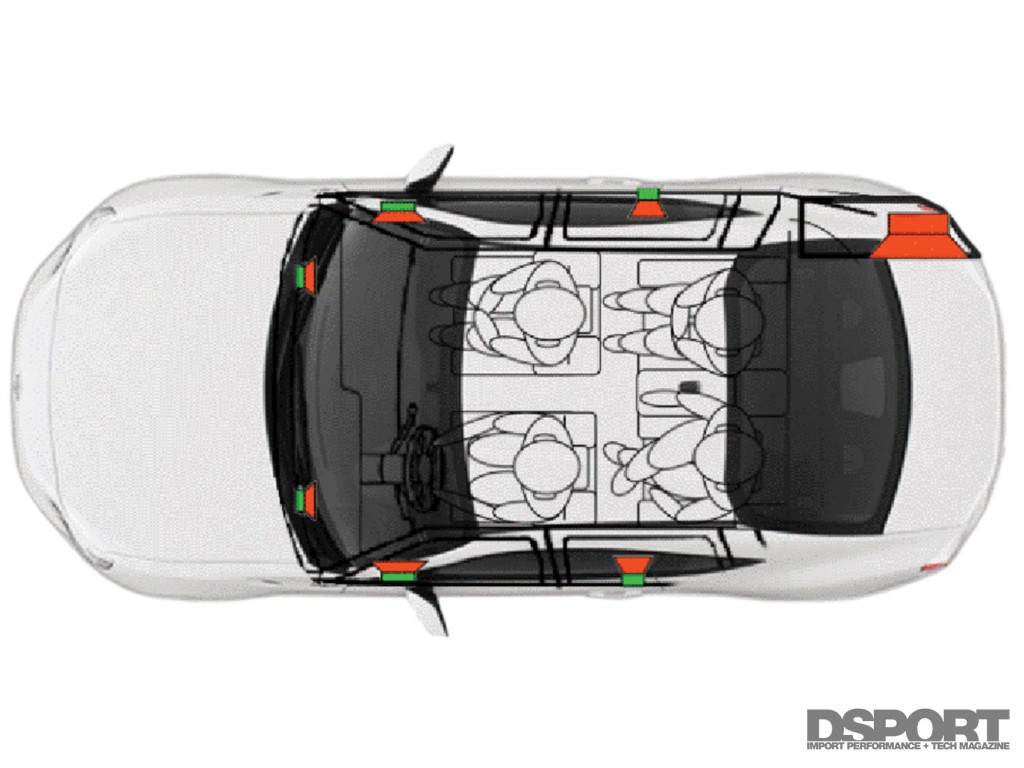 OEM Audio Plus designed its Reference 400CF system with a total of seven speakers. This includes the deletion of 2 speakers, the addition of a subwoofer, replacement of 4 speakers and the addition of DSP amplifiers with a combined total output of 490 watts.
Bring Back the Boom
Sandy Lirag, a veteran of the automotive audio scene, founded OEM Audio Plus. While he is no stranger to building IASCA SPL competition audio systems, he also observed what today's market needed on a consumer level. Relying on his past experiences while innovating new ideas of his own, he brought to market a solution that could satisfy the strictest of standards set forth by automakers. At the same time, his OEM Audio Plus upgrades offer improved sonic performance, a stock-appearing presentation and plug- and-play simplicity. Lirag describes his customer base as, "The consumer that is not interested in aftermarket audio that loves music."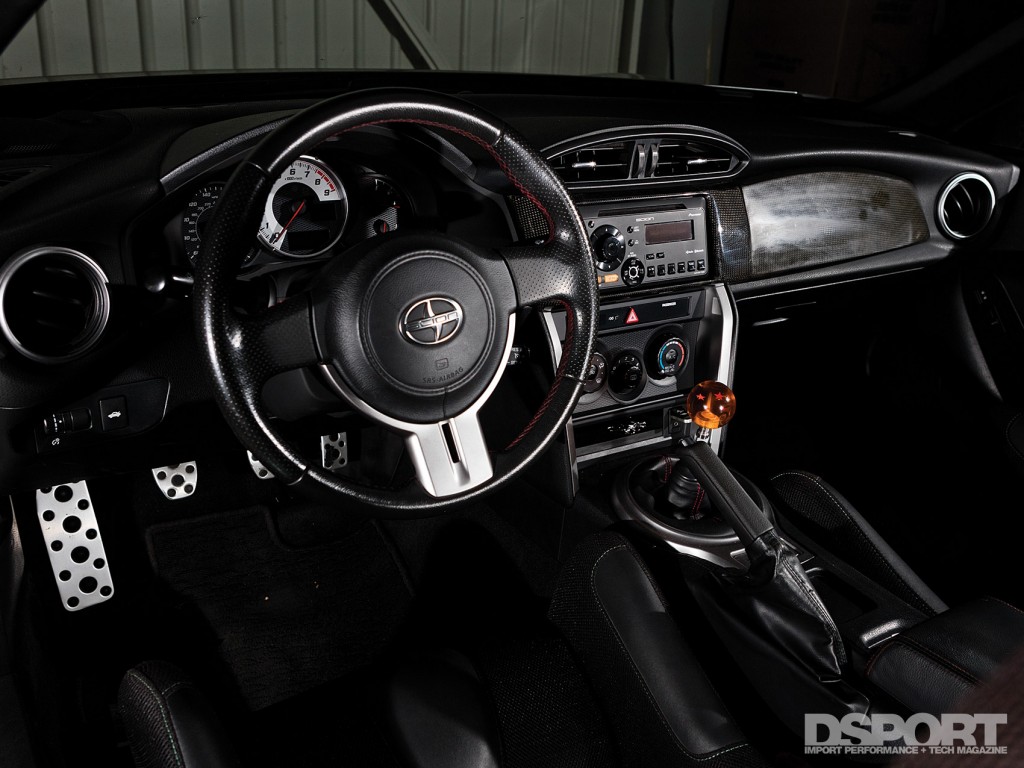 OEM Audio Plus provides aftermarket audio upgrades in a simple plug-and-play package that doesn't eat into cargo space or the interior's aesthetics. The Scion FR-S/Subaru BRZ serves as the latest platform and as our test vehicle for this company's solution to in-car audio.
Plug N' Play Generation
We live in a time where simplicity is king. The plug-and-play era set a new precedent for just about any electronic component. Gone are the days of splicing, soldering, butt connectors and the like, unless you're still building car audio systems for competitions or shows. A plug-and-play solution offers several benefits to these consumers. First, the guesswork and uncertainty of which wires to connect are no longer an issue, making the installation almost foolproof. Secondly, the installation (and uninstallation) is much faster, saving precious time. Lastly, it's user friendly to anyone with the slightest mechanical inclination to complete the installation.
 The subwoofer enclosure fits seamlessly into the trunk without sacrificing much cargo space. The enclosure displaces 14-liters and houses an OEM Audio Plus 8-inch, carbon fiber cone, dual voice coil subwoofer. A separate 130-watt subwoofer amplifier fits to the back of the enclosure.