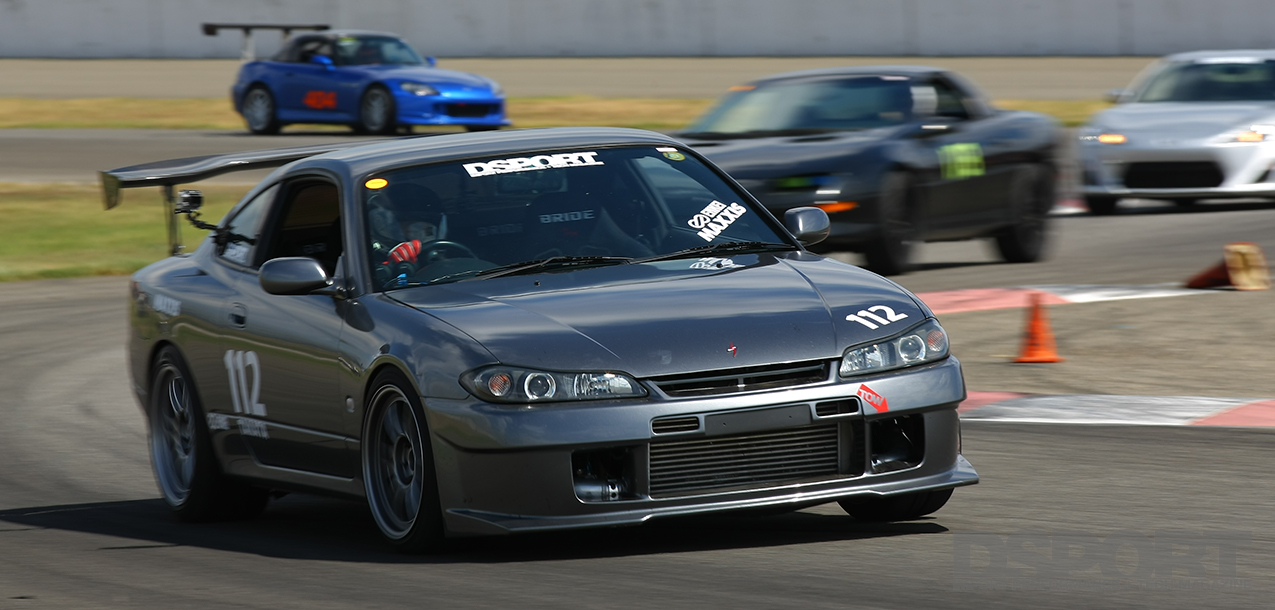 Richard Fong | Feature Editor | 2001 Nissan Silvia S15
After four years of building, breaking and rebuilding Project Silvia, it was fantastic to get back out on the racetrack. With over 160 additional wheel horsepower at my disposal, I could hardly contain my excitement. Especially since I was taking the Silvia onto the "Roval" at Auto Club Speedway, a track that favors horsepower. Grouped in with NASA's HPDE 2 class presented me the chance to get reacquainted with my car while driving with others of similar experience. I spent the first session getting reacquainted with the car, its newfound power and the Maxxis RC-1 DOT R compound tires. The latter two variables presented firsts for me, as I hadn't experienced this much power or grip. I ran the first session at around 7-to-8 tenths to get acclimated. In the second and third sessions, I pushed myself to 90 percent with more confidence, carrying more speed and running the course more smoothly with each lap.
In the fourth and final session, I pushed a little further, hitting 150 MPH on the oval portion of the track. I found the limits of adhesion at turn 12 after overtaking two classmates. Brake fade got the best of me as I could not scrub speed off before entering the 90-degree right turn. I slid past the turn but recovered before spinning out. I ended up behind the two cars I had just overtaken and chased them down again on the oval. It would have been a good session had I not missed the turn at 12. All in all, it was a great day at the racetrack. Getting seat time along with comprehensive and educational download meetings after each session have further helped me to gain confidence and experience for my next trip to the track.