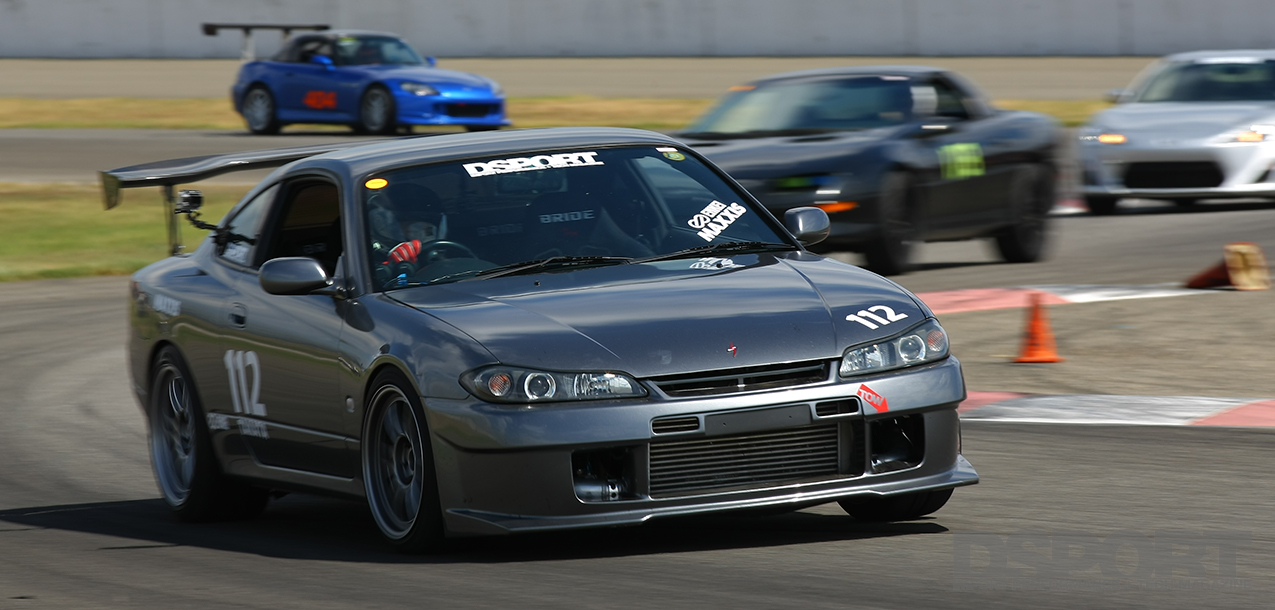 Aidan Spraic | Testing Editor | 2013 Scion FR-S
As soon as we arrived, I knew we were going to have an exciting day. But what day at the track isn't exciting? Having been on this track before when the FR-S was stock, I was eager to see how the brakes, wheels and tires, and power upgrades changed the car.
Admittedly, I was a bit timid during the first session. I felt uncertain of the brakes and the grip as my previous experience was with the stock components. I quickly got over this fear of mine. The new parts performed in a predictable manner and transformed the car from great to amazing.
I truly enjoyed how well organized the event was, from beginning to end. The people attending and staff were very friendly, helpful and patient. The set schedule made it easy to know where to be and when to be there. Everything happened on time, without delays or mishaps. After each of the sessions, we attended mandatory download meetings. It was during these meetings that I could identify the error of my ways on track. More specifically how charging into turn 3 and was screwing me for the exit of turn 4. By giving up a bit of speed entering turn 3, I was better able to position myself for the exit of turn 4 which allowed me to get on full throttle sooner. In turn, this meant I got moving faster out of the turn and down the section of track to turn 5. In this case, slow in = fast out. The meetings started off slow and simple, but as the day progressed, the instruction became more involved. The end of the day came far too soon for me. Although I was exhausted, I really wished that I could have stayed all night long.