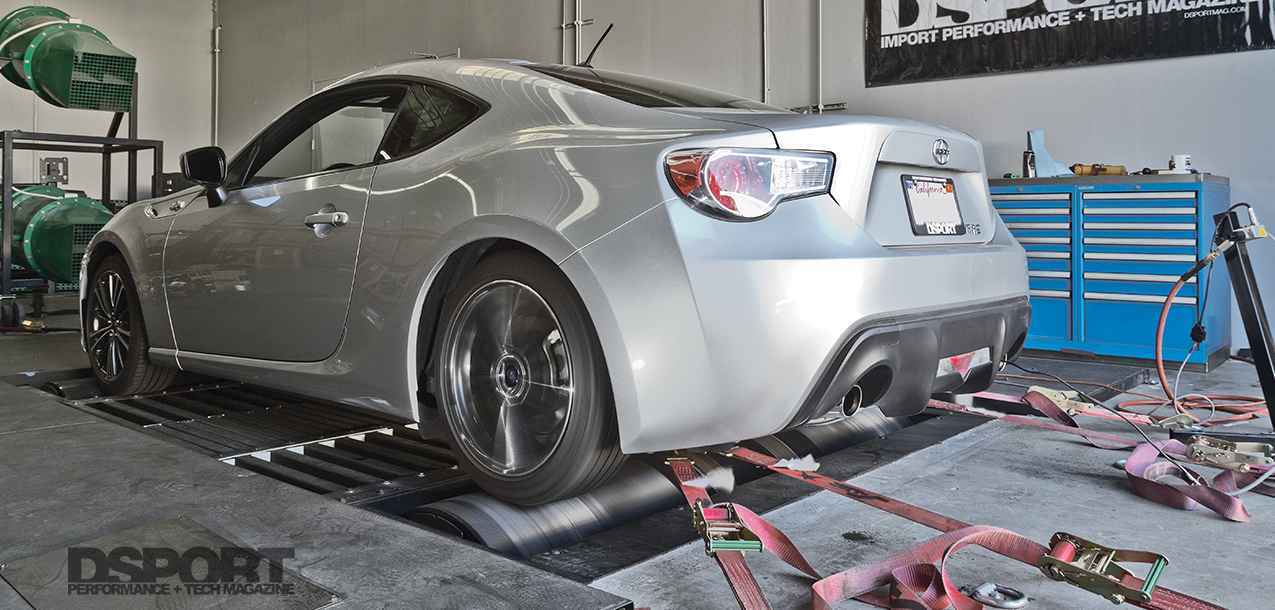 What will over 300 runs for the purpose of an intake showcase teach you?
At times, it didn't seem like much. The factory ECU seemed bipolar at times. Sometimes happy to make power and other times set on spoiling the fun. Fortunately, the addition of the EcuTek tuning solution significantly improved repeatability on the dyno. Experienced EcuTek tuner Bill Knose of HG Motorsports (San Diego, CA) was able to program the factory ECU to behave. In addition to repeatability, the optimized calibration from the EcuTek allowed for additional performance from idle to redline.
Text by Michael Ferrara, Tuning by Bill Knose, Data Crunching by Vinh Nguyen, Photos by Richard Fong, Dyno Testing by Jeren Walker
DSPORT Issue #130
---
The REMIX
Take the same eight intake systems from last month and add an ECU tuning solution and an entire new song is the result. While it sounds simple enough, the reality is that this second session provided an insane amount of data for crunching. However, having datalogs of what the ECU was doing on each run proved to be of great value. We no longer had to guess if the ECU was pulling timing or reducing throttle angle or taking any other performance-robbing actions, we could now see. Transparency had arrived.
The Factory Intake System
Unlike vehicles from 10 years ago, today's vehicles are very close to optimized as they sit on the showroom floor. After realizing the five percent of additional power that is usually available, the pursuit then must focus on smaller gains. Chasing fractions of a horsepower is not only a major challenge, but it is also a reality on many of today's vehicles. The OEMs are simply leaving little on the plate. The factory intake system on the FR-S and BRZ is a great example of a very well engineered system. When the tune is optimized with the EcuTek, no aftermarket intake can touch its performance up to about 4,000 RPM. The factory engineers did a great job of designing a system that delivers exceptional performance in the cruising and low-to-mid RPM ranges where the engine spends most of its time.
Average Horsepower: Factory Intake
The Aftermarket Advantage
So why buy an aftermarket intake? Properly-designed aftermarket intakes deliver additional performance from 4,000 RPM to the 7,200 RPM redline. When no ECU tuning solution is being employed, a well-engineered aftermarket intake will improve the engine calibration for additional performance. When an ECU tuning solution is employed, aftermarket intakes will still deliver additional performance on a smaller, but still measurable scale. The data presented in this part of the shootout demonstrates that. The data that you are about to see shows the performance increase available when the EcuTek tuning solution under the command of Bill Knose was added to the mix. In some cases, peak gains were somewhat limited. However, all intakes showed a dramatic increase in low-end and midrange torque and power production.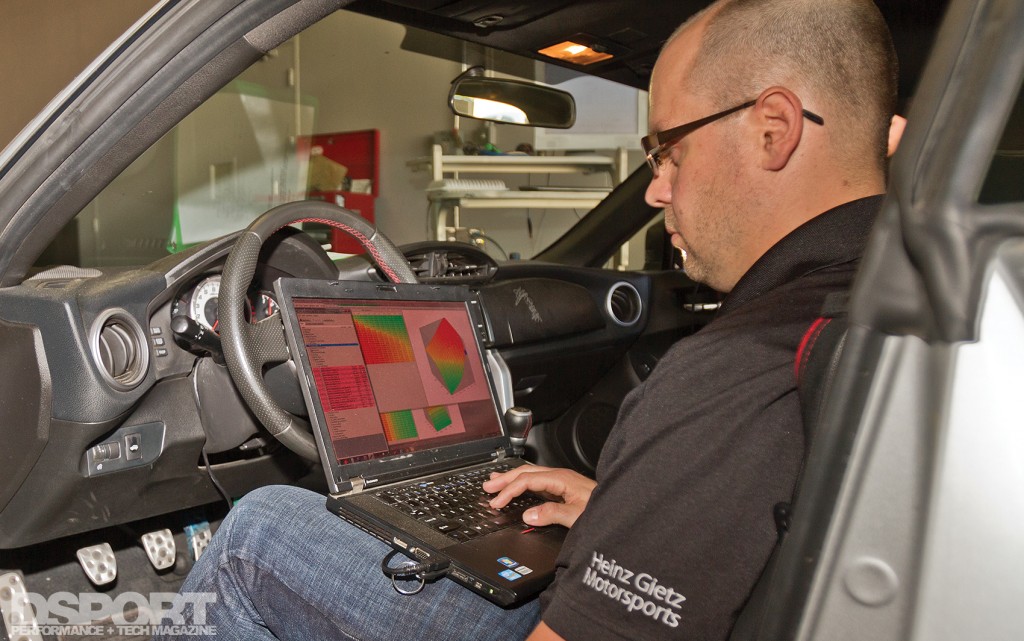 The Bottom Line
Whereas ECU tuning was an option on previous-generation vehicles, today's vehicles MUST use an aftermarket tuning solution to realize peak performance and reliability when aftermarket performance parts are added. In fact, aftermarket ECU tuning solutions should be considered the Stage 0 upgrade for the vehicle. Before intake, before exhaust, before headers, before boost controllers, maybe even before an aftermarket cup holder; ECU tuning is a necessity. While the ideal situation is to have a qualified local tuner optimize your vehicle's calibration on a proper chassis dyno, you may simple not be lucky enough to live close to the right tuner. In these cases, you'll have two options. You can either rely upon an off-the-shelf map that will likely get you 95-percent of the way there, or your other option is to take matters into your own hands. This will require learning either how to tune or at least how to datalog your engine's parameters to allow a tuner from a remote location the ability to properly tune your vehicle.
---
Scion FR-S/BRZ Intake Test: Pt 1 (Stock ECU)
• Part One Intro
• Intake Showcase (Part One)
AEM ETI INTAKE SYSTEM
,
BLITZ ADVANCED POWER AIR
,
HKS PREMIUM SUCTION
,
INJEN SP SERIES
,
K&N 69-SERIES TYPHOON
,
TAKEDA MOMENTUM
,
TRD PERFORMANCE AIR INTAKE
,
WEAPON-R SECRET WEAPON
,
APEXI POWER INTAKE FILTER
,
AVO TURBO WORLD SILICONE INLET COMBO PIPE
,
BLITZ SUS POWER FILTER LM
,
K&N REPLACEMENT AIR FILTER
• Part One Conclusion
Ecutek FR-S | Reprogramming the Power-Limiting Factory ECU
Scion FR-S/BRZ Intake Test: Pt 2 (EcuTek ECU)
• Part Two Intro
• Intake Showcase (Part Two)
AEM ETI INTAKE SYSTEM
,
BLITZ ADVANCED POWER AIR
,
HKS PREMIUM SUCTION
,
INJEN SP SERIES
,
K&N 69-SERIES TYPHOON
,
TAKEDA MOMENTUM
,
TRD PERFORMANCE AIR INTAKE
,
WEAPON-R SECRET WEAPON
• Part Two Conclusion