Project Patience: Supra is Waiting for it's Time to Shine
Waiting for a project to be completed ranks high on the list of enthusiast anxieties. Delays seem almost unavoidable and often add to the frustration and anticipation. For Brent Huckaby, a certified American Petroleum Institute inspector, dealing with these issues seems a little easier since he's often traveling around the world keeping oil companies in compliance. Patience has proven to be a virtue as this 1997 Supra has taken the long road to big performance.
Text and Photos by Richard Fong
---

A Good Match
Huckaby's objective was simple, a daily driver with enough additional power to become addicted to stomping his right foot to the floor. Fortunately, he already had a terrific starting point in his MkIV Supra. While Huckaby had no intention of setting a dyno record with his Supra, he had every intention of increasing the power output well beyond the factory 300 brake horsepower levels. After working with several specialists that failed to deliver, Huckaby finally got to Supra up to spec working with Jose Valle of Kaizen Motorsports.
Righting Wrongs
The staff at Kaizen Motorsports undid a lot of suspect work before making things right. Starting from the ground up, the engine received a refresh that included billet main caps, a 0.5mm overbore and modified oil system. The cylinder head was ported before receiving a complete Supertech valvetrain with +1mm valves to complement the reworked ports.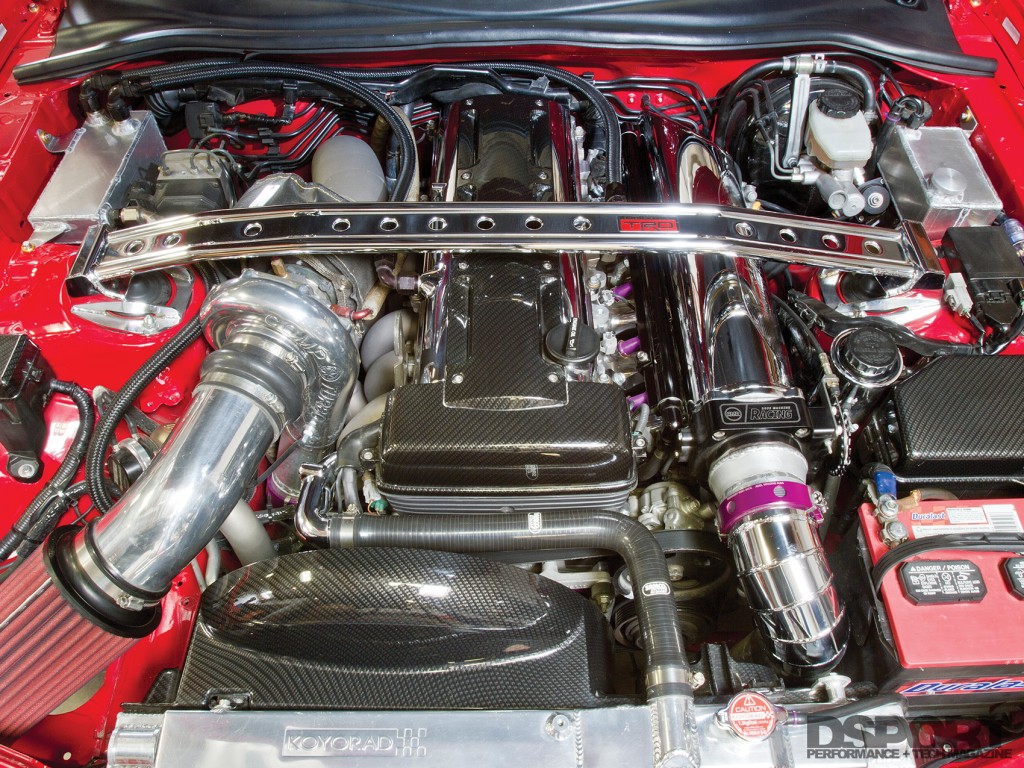 Pumping More Air and Fuel
Providing sufficient boost pressure to an engine capable of over 1,000 horsepower required a larger turbocharger. Thus, a CompTurbo CT43 turbocharger fed by a Full Race tubular manifold took its place at the exhaust side. To complement the increased forced-induction volumes being forced into the engine, a six-pack of Injector Dynamics 2,000 cc/min injectors fed by a trio of high-flow in-tank pumps handled fuel delivery duties. It was at this time that Huckaby agreed to help AEM develop its Infinity engine management system for the JZA80. With a prototype Infinity ECU controlling the injectors, boost pressure and ignition timing, tuner Mitch Pederson applied his tuning expertise and optimized the tune on E85 fuel.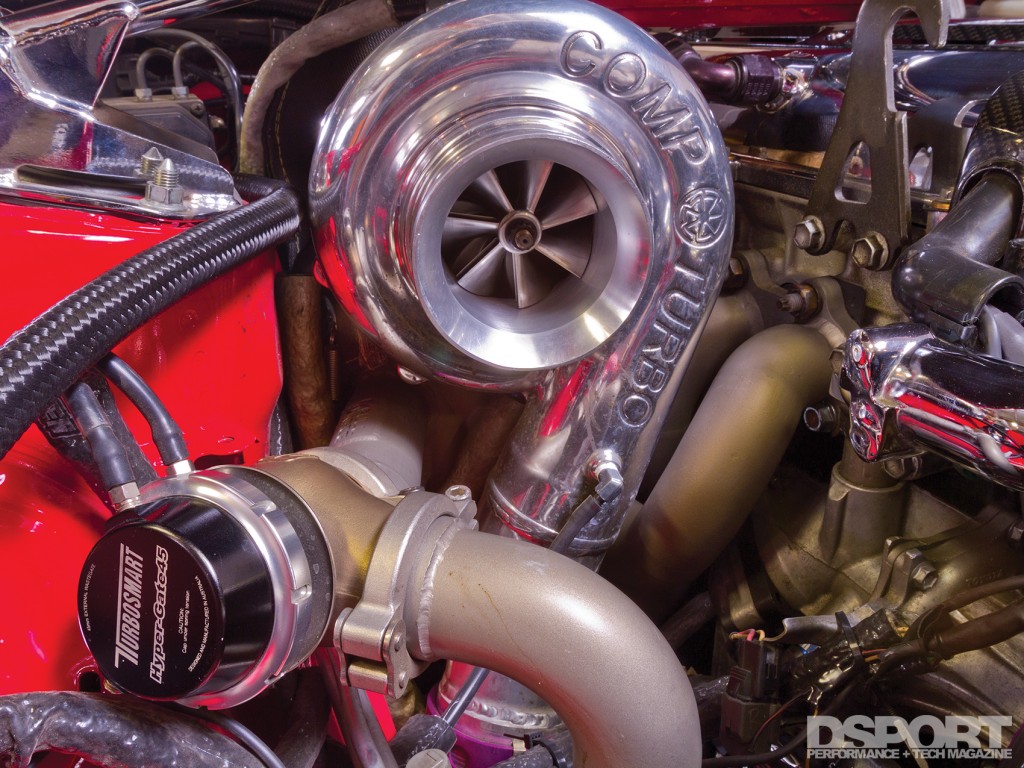 Hot Performer
Kaizen Motorsports asked Huckaby if he wanted to subject his Supra to a grueling five-stop marathon across Southern California for the first-ever DSPORT Dyno Tech Guide. He was excited at the prospect of seeing his machine perform at the different dyno facilities and agreed to participate. Valle contributed several days of his time to help with datalogging. The Supra performed without fail and after making 30+ pulls on the various dynamometers, it drove home without a hiccup.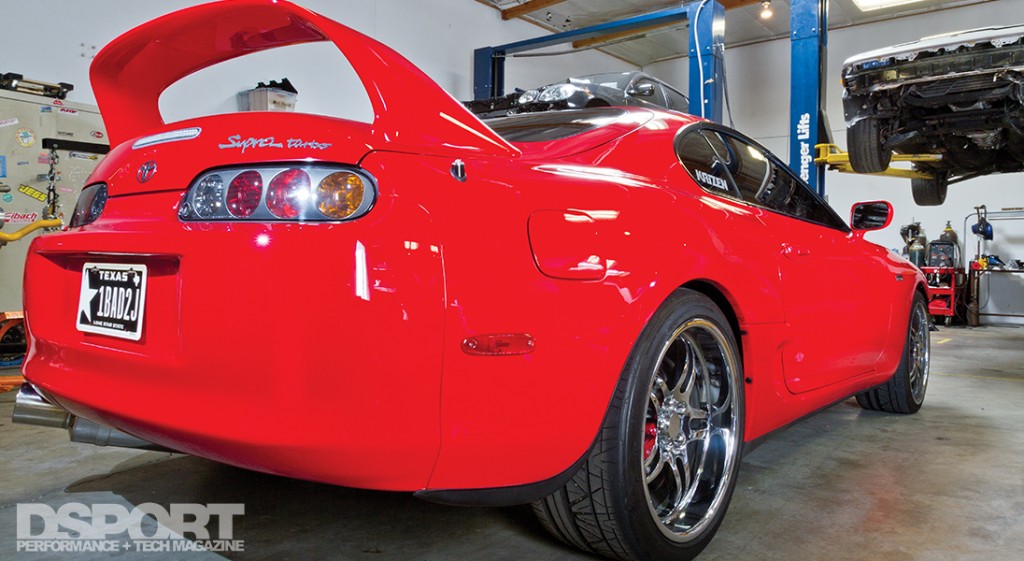 ---
Supra Versus the Dynos: Rear-Wheel Power



Dyno Tech Guide Part One: Choosing the Right Dyno
Dyno Tech Guide Part Two: The Test Cars
-1997 Toyota Supra
-2006 Mitsubishi EVO IX
Dyno Tech Guide Part Three: The Verdict + Dyno Showcase
-Dynojet 424xLC2
-Dynapack DP6000
-Mustang MD-AWD-500
-Rototest HUBDYNO® 1005
-Superflow AutoDynTM 30 AWD