Blacked-Out Brawler: EVO IX is Loaded for Action
K.I.S.S. This cliche acronym really says it all, J.Bender believes it. For his second project car, (his first was a Chevrolet Sierra that went to four SEMA Shows and was on the cover of a magazine) Bender chose a 2006 Mitsubishi EVO IX. Minimizing variables was his strategy for keeping the car running with daily-driver reliability. Initially there were no plans to modify the EVO. But, with so much performance potential, how could anyone resist the temptation.
Text and Photos by Richard Fong
---

Deviation
Keeping the stock block as the foundation for power production, Bender started with the usual bolt-on parts, an intake, exhaust and camshafts. His decision to run Kelford 272-degree camshafts prompted a visit to Dynamic Racing Solutions (DRS) for help with the installation. To complement the more aggressive camshafts, he decided to upgrade the valves and springs with a set from BC Brian Crower. Upon reassembly, a Cosworth head gasket and ARP head studs were employed to ensure that the longblock would hold the increased cylinder pressures that accompany increases in boost pressure.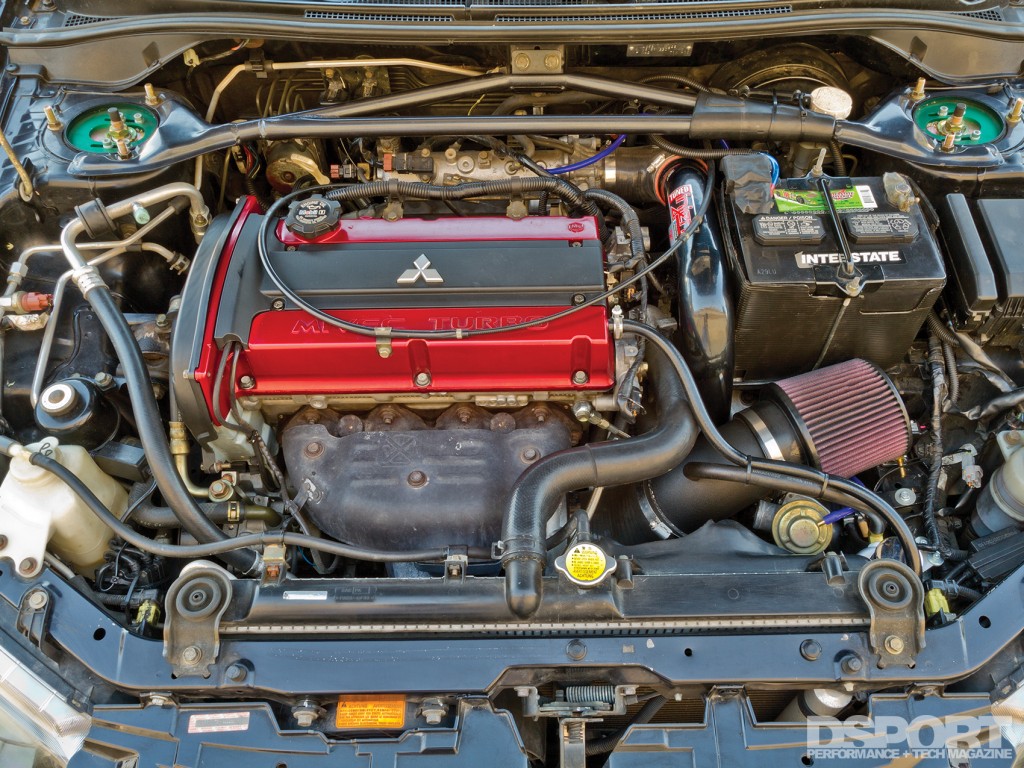 Elementary Turns Elaborate
Idle time leaves an anxious mind the opportunity to reflect, and while DRS worked on the engine, Bender started looking beyond his original plan at turbo upgrade solutions. Before long, he decided on a bolt-on Garrett-based ATP Turbo GT3071R turbocharger. The prudent ancillary upgrades (fuel pump, fuel rail and injectors) accompanied the turbo swap before the EVO took a trip to Road Race Engineering for tuning. Rick Barcena reflashed the ECU to work with the new hard parts selection and optimized the critical tables for both 91-octane and E85, with the boost increased to 28 psi.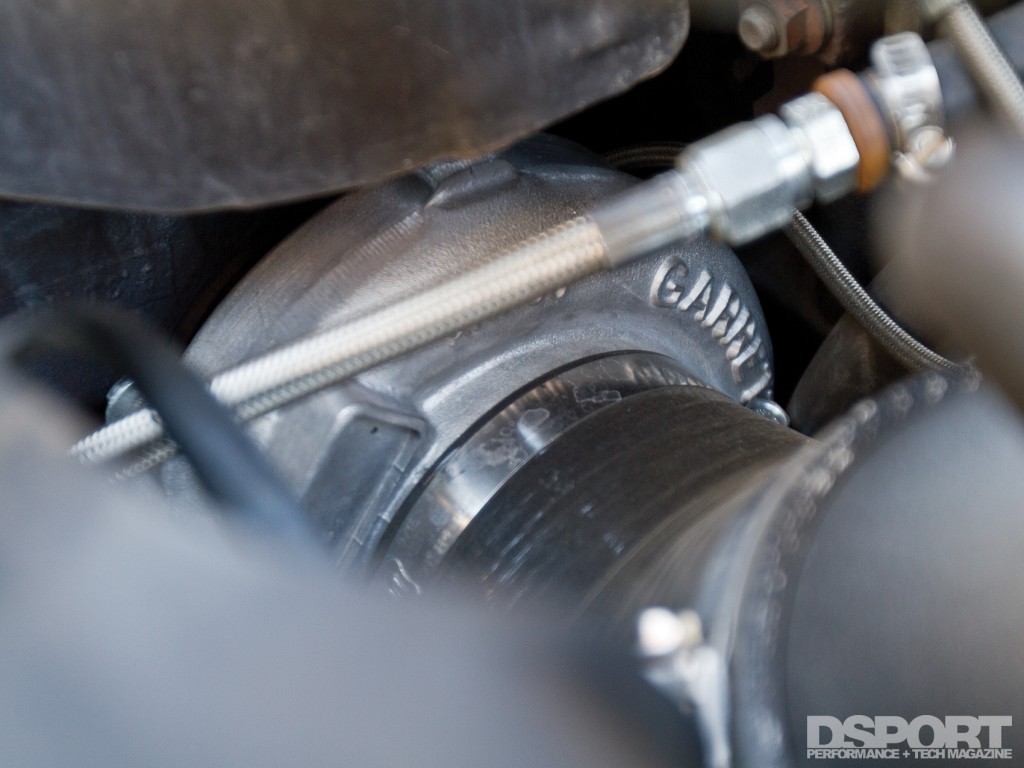 Filling the Fenders
The additional horsepower overtaxed the factory rolling stock in short order, prompting an upgrade to Enkei NT03 wheels mounted with wider Falken FK453 rubber. Taking advantage of the broader contact patch, StopTech pads biting into R1 Concepts rotors force the FK453s to dig into the tarmac to shed speed.
Rock Steady Tester
When DSPORT approached Bender about using his EVO as the all-wheel drive test vehicle, he graciously agreed. He generously donated the use of his machine and his personal time to visit the dyno facilities. The EVO functioned flawlessly from facility to facility, making repeatable passes at low and high boost settings at each location.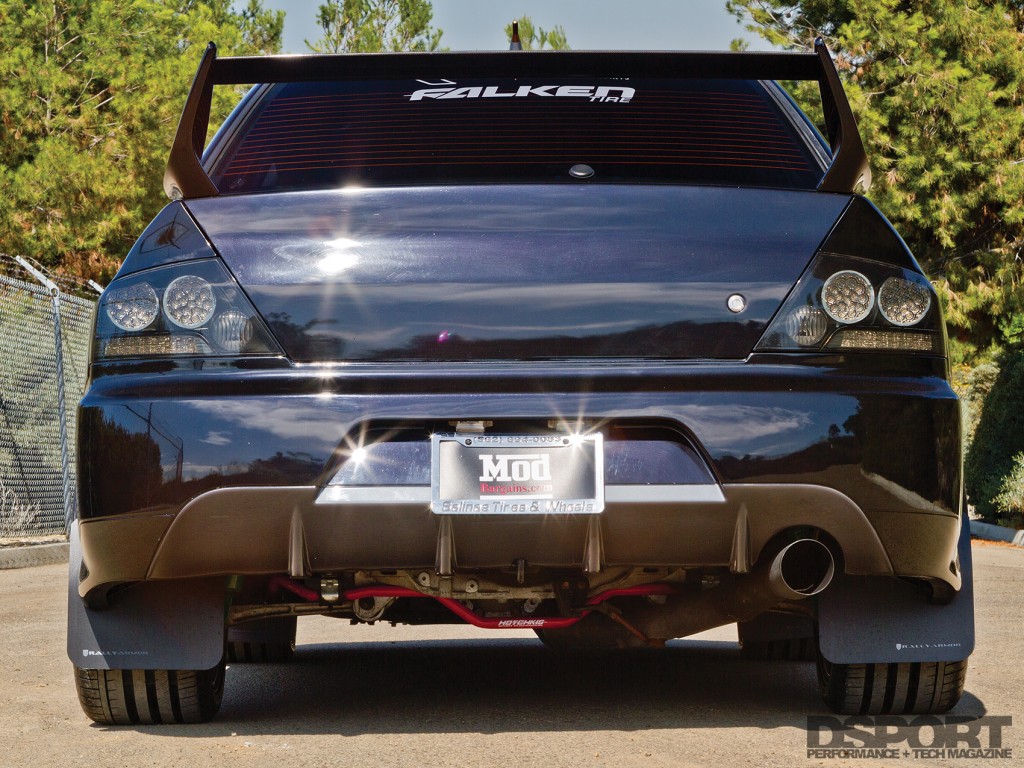 ---
EVO Versus the Dynos: All-Wheel-Drive Power



Dyno Tech Guide Part One: Choosing the Right Dyno
Dyno Tech Guide Part Two: The Test Cars
-1997 Toyota Supra
-2006 Mitsubishi EVO IX
Dyno Tech Guide Part Three: The Verdict + Dyno Showcase
-Dynojet 424xLC2
-Dynapack DP6000
-Mustang MD-AWD-500
-Rototest HUBDYNO® 1005
-Superflow AutoDynTM 30 AWD