Rototest HUBDYNO® 1005
Dynamometer Specifications

Location: Group-A Autosports, Inc
Dynamometer Operator: Armen Bourmaian
Driveline Capability: AWD, 2WD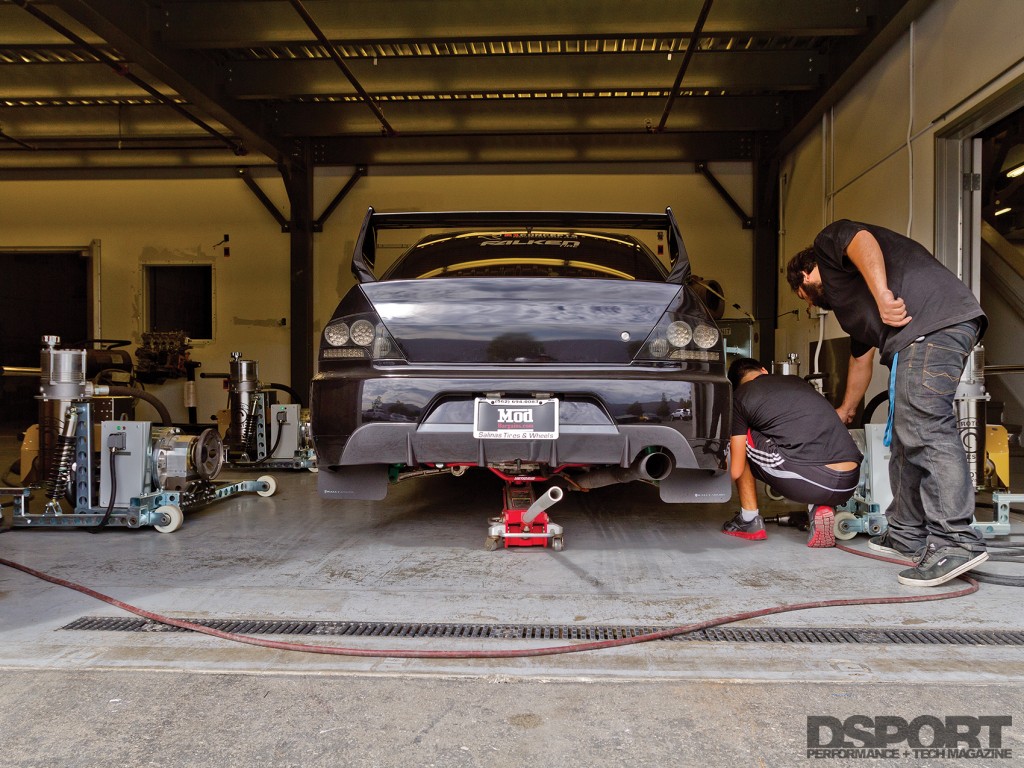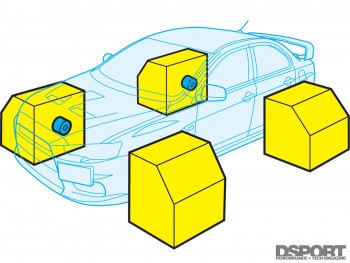 Dynamometer: Rototest HUBDYNO® 1005
Dynamometer Type: Hub Dyno, On ground
Horsepower Capacity: 1,510 bhp
Load Type: Hydraulic
Fan(s), Volume: (2x) Typhoon Fans, variable hydraulic drive, (2x) turbo fans, constant, 4,000 CFM each
Service Intervals: N/A
Log Capabilities: A/F, RPM, Boost, Oil Temp, Intake Air Temp
Weather Station: Ambient Temp, Humidity, Barometric Pressure
Setup with sensors takes 30-40 minutes to complete.
Expect break down to take 15-20 mins.
+ ADVANTAGES

• No possibility of tire slip or tire pressure fluxuation
• Controlled loaded sweeps
• Natural Torque Distribution permits torque split for improved compatibility on most AWD vehicles
• Requires minimum floor space when not in use
• Fan speed proportional to speed
• Portable

– DISADVANTAGES

• Not a linked system which can be problematic for some AWD vehicles
• Longer setup time than roller dynos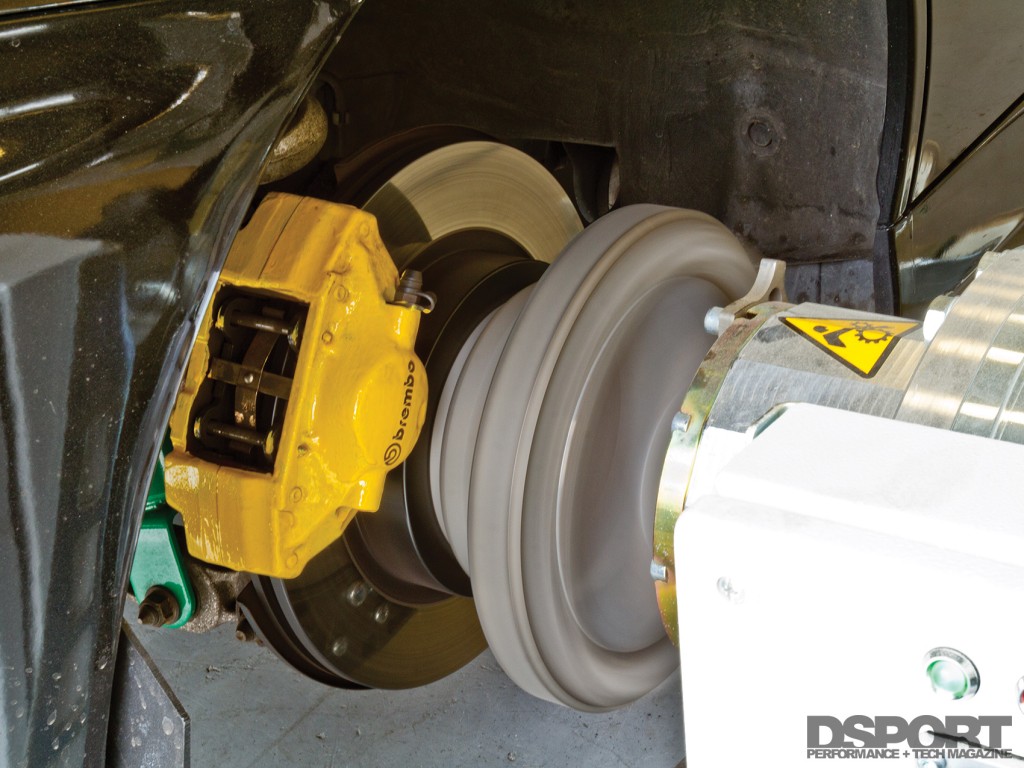 The Rototest HUBDYNO® features a portable and relatively lightweight design. Rototest's Perfect Dynamometer ConnectionTM (PDC) system is said to facilitate quick and precise connection of the drive hubs to the load cells. Each precision-machined load cell features a coil-over shock suspension system, and once mated to the drive wheels, permits suspension travel as the vehicle loads and unloads. This system also permits safe changes of steering angle while under load. Rototest states its low-inertia design reduces powertrain stress. To address the challenges of working with modern all- wheel drive vehicles that rely on sensitive mechanical and electronic center differentials for torque split, Rototest developed a technology called Natural Torque DistributionTM. This technology is said to permit safe and accurate measurement and control of modern AWD powertrains. The hydraulically driven fans connect to the load cells and convert the hydraulic pressure into road-simulated wind, up to 85 mph.
SINGLE-TURBO 3.0L SUPRA E85 (Boost Set: LOW 16psi / HIGH 28psi)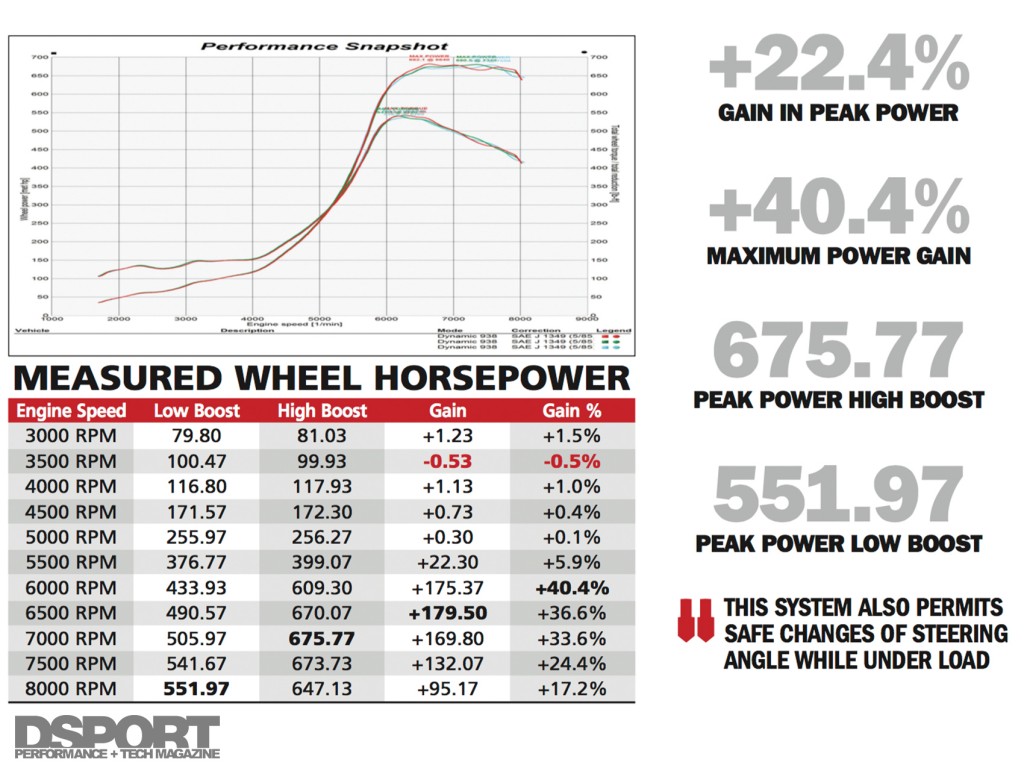 2.0L EVO ATP3071R TURBO E85 (Boost Set: LOW 15psi / HIGH 28psi)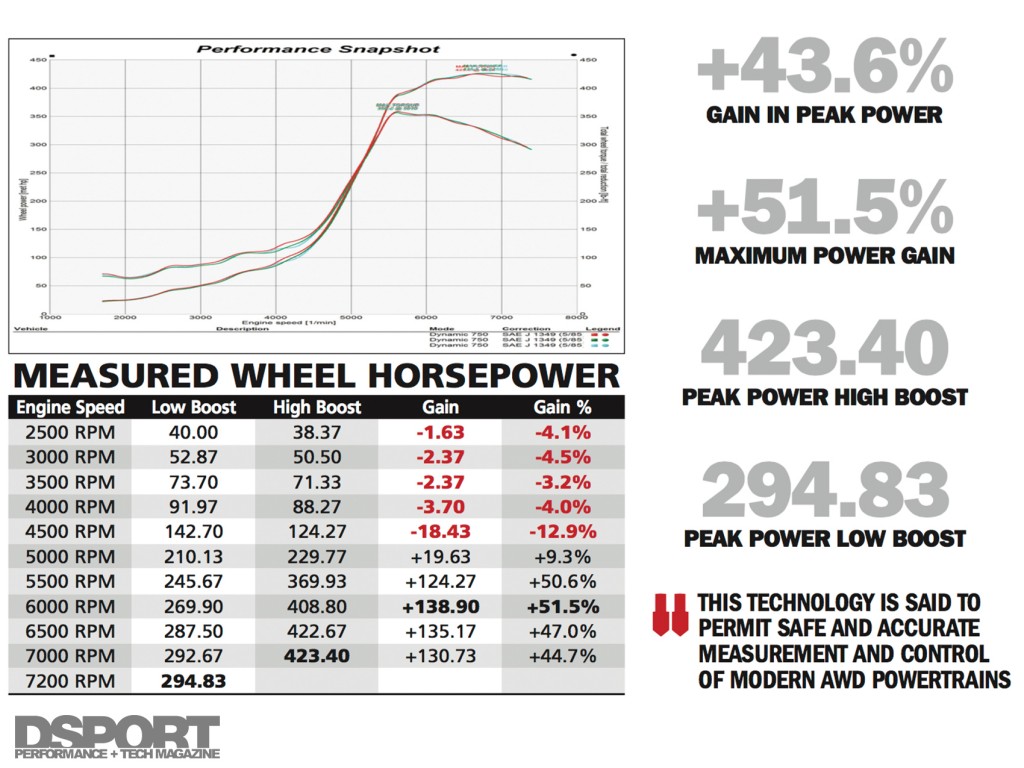 ---
Dyno Tech Guide Part One: Choosing the Right Dyno
Dyno Tech Guide Part Two: The Test Cars
-1997 Toyota Supra
-2006 Mitsubishi EVO IX
Dyno Tech Guide Part Three: The Verdict + Dyno Showcase
-Dynojet 424xLC2
-Dynapack DP6000
-Mustang MD-AWD-500
-Rototest HUBDYNO® 1005
-Superflow AutoDynTM 30 AWD