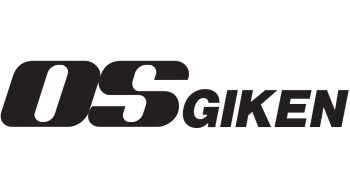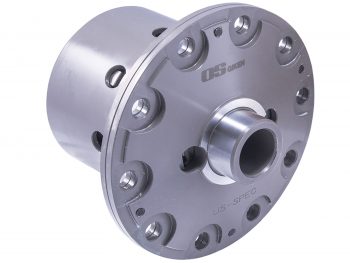 Fueled with a pure passion for motorsports, Masaharu Okazaki started OS Giken in the 1960s for one reason: to produce products for high performance cars. OS Giken's LSDs are engineered to be extremely responsive to throttle input, which allows the driver to gain maximum control of the vehicle. Through an innovative patented design, twice as many plates are able to fit in the housing when compared to some of the OEM units. The large number of discs allow OS Giken's LSDs to achieve 100% locking capability. The superior engineering makes for smooth locking and chatter elimination.
Highlights
Ultra-Low Preload Gives "Open" Behavior at Low Throttle
Aggressive Ramps Deliver Fast Lock Response When Needed
Preset from Factory (No User Adjustments)
Up to 2x the Clutch Plates as Competition
Cone+Coil Spring Controls Preload
Clutch Type Design
1.1-, 1.5- and 2.0-way
Factory Tuning Available
OS Giken Super Lock LSD
TCD Option for Ultra-Smooth Locking
Ultra-Quiet, No-break-in Required
Billet Steel Differential Case
Full Balanced Assemblies
OS Giken USA
OS Giken's LSD units are a negative preload design that allow for minimal lock when power is not delivered, as well as a progressive 100% lock on corner exits. Constructed from high quality material, OS Giken's LSDs are engineered and finished to extremely tight tolerance, which eliminates the break-in process and expands unit life.
For more information contact OS Giken USA — (310) 986-6620 | sales@osgikenusa.com | www.osgiken.net