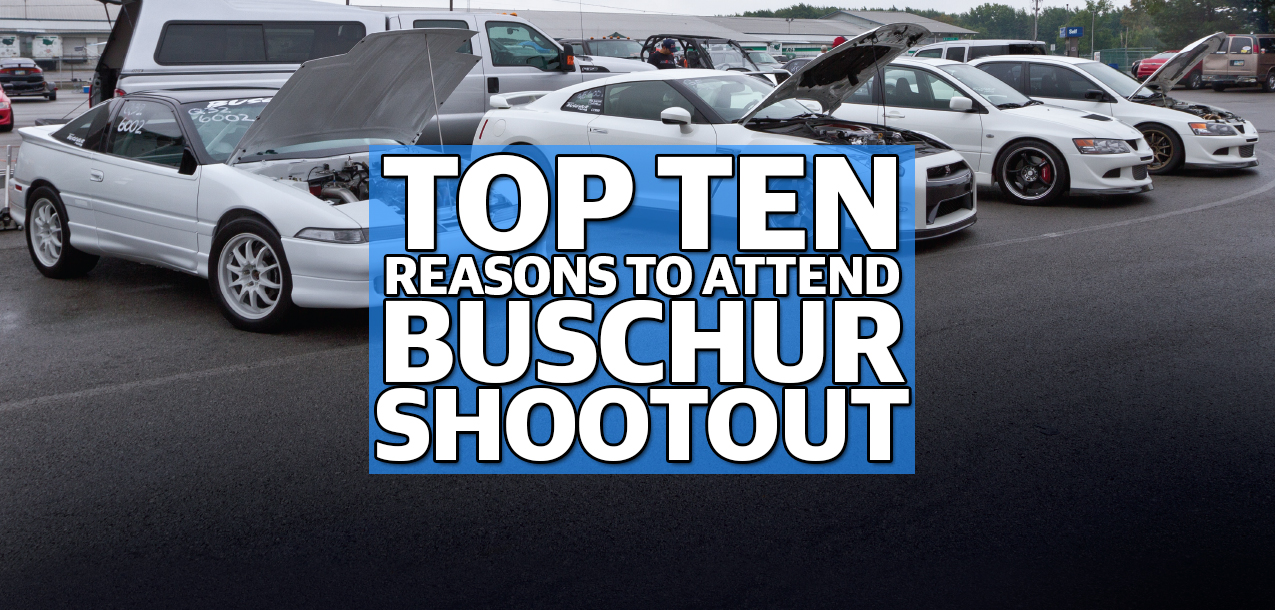 Three Days, Single Digits, Midwest Madness
Twenty-four years ago, a group of friends got together to hangout and race against each other at a drag strip nestled within a vast range of Ohio farmland.
Fast forward to 2016 and that small get together evolved into one of the grandest enthusiast racing events in the USA, and it just keeps getting bigger with each passing year. The Buschur Racing Shootout started as a primarily DSM event that grew to include Subarus and then the EVO, once it was released stateside. In 2012, the GT-R joined in the fray and became a venue for the quickest and fastest cars in the world to lay down scorching passes and even set new records.
Text and Photos By DSPORT Staff
---
1| Main Street Car Show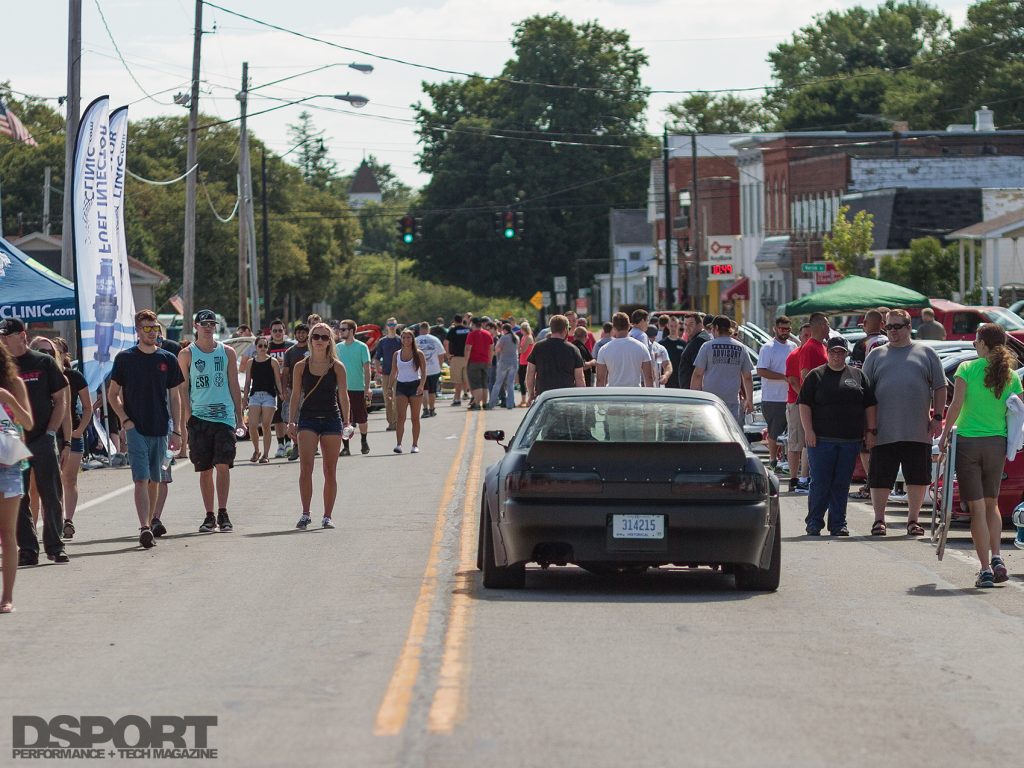 There's no better way to kick off the weekends events than the open house and dyno day at Buschur Racing's facility in Wakeman, Ohio. Hundreds of cars line Main Street, which runs straight through the township and in front of Buschur Racing's shop.  The street, which is actually US Highway 20, is closed off by police at both ends and traffic is re-routed around the town. The streets are full of people and badass cars every where as the town grows by several thousand for the weekend.  The adjoining grass fields around Buschur Racing fill with trailers, RVs and cars that can't get a premium spot on Main Street.  Around 11am, the dyno challenge usually begins, as contenders get strapped onto Buschur Racing's Mustang Dynamometer to compete for bragging rights. By late afternoon, the top dogs on the dyno have been identified and anticipation builds for the weekend's racing.  After a full day at Buschur Racing, the crowd then transitions to the track for a night session of drag racing and the first round of qualifying.