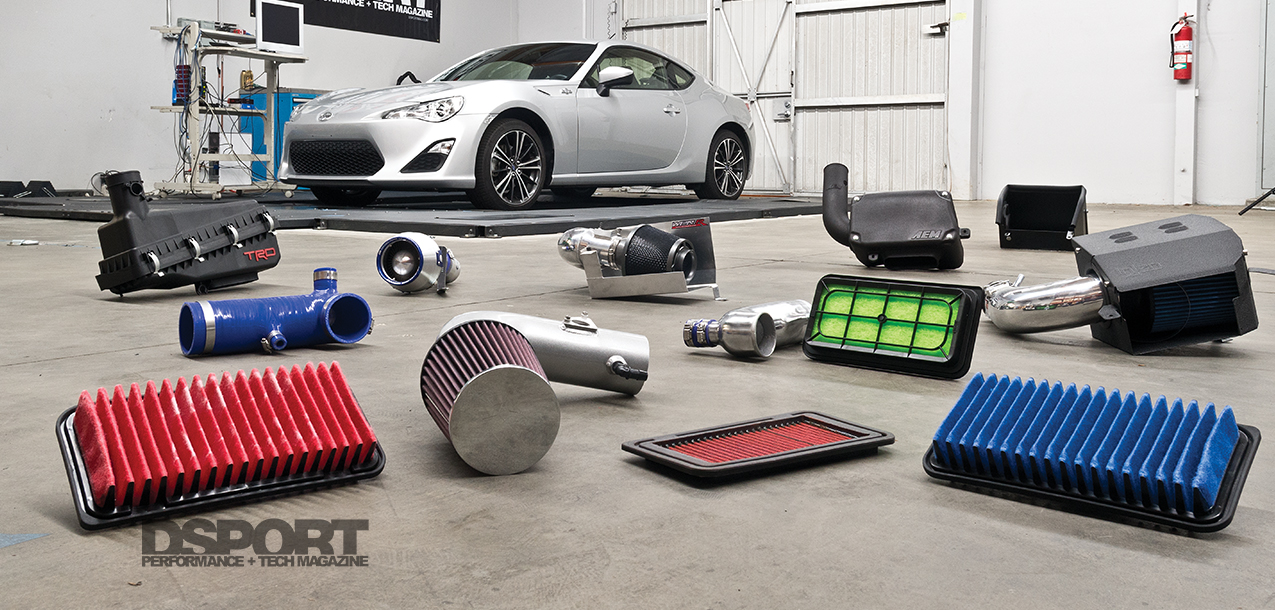 K&N Engineering
69 Series Typhoon Intake
QUICK FACTS Positive + Gains from 6,500 RPM to Redline + OEM like fitment + Mounts to factory airbox mounts + Durable powdercoat finish + One of less expensive systems Negative – No option to retain sound tube – Power loss between 3,000 and 5,000 RPM – Relatively heavy

Overview:
The 69 Series TyphoonTM Air Intake System includes a free flowing mandrel-bent aluminum tube and airbox assembly. Typhoon intake tubes have a durable powdercoat finish. Fitment is exceptional, while pricing is extremely competitive.
Analysis:
This intake system works very well from 6,500 RPM to redline. Lower RPM operation doesn't allow the system to outperform the factory airbox.
(Left) The oil-type media can be cleaned and service for a lifetime of use. (Right) A machined aluminum MAF sensor boss accepts the factory sensor.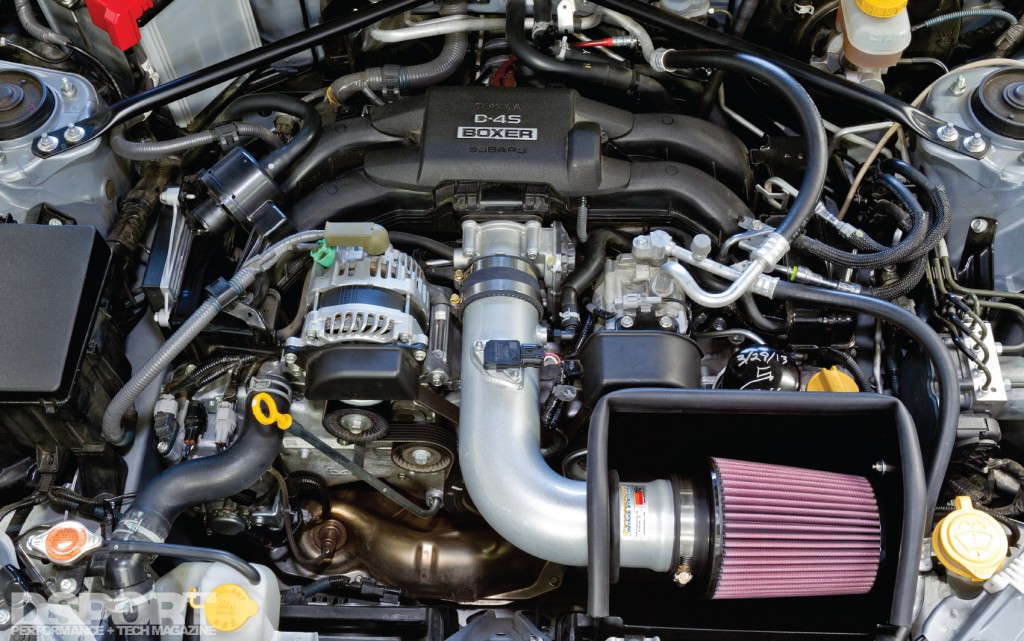 (Left) The steel endcap adds to the filters rigidity. (Right) This dust sleeve seals the intake tube into the airbox.
Average Horsepower + Average Air Fuel Ratio
---
Scion FR-S/BRZ Intake Test: Pt 1 (Stock ECU)
• Part One Intro
• Intake Showcase (Part One)
AEM ETI INTAKE SYSTEM
,
BLITZ ADVANCED POWER AIR
,
HKS PREMIUM SUCTION
,
INJEN SP SERIES
,
K&N 69-SERIES TYPHOON
,
TAKEDA MOMENTUM
,
TRD PERFORMANCE AIR INTAKE
,
WEAPON-R SECRET WEAPON
,
APEXI POWER INTAKE FILTER
,
AVO TURBO WORLD SILICONE INLET COMBO PIPE
,
BLITZ SUS POWER FILTER LM
,
K&N REPLACEMENT AIR FILTER
• Part One Conclusion
Ecutek FR-S | Reprogramming the Power-Limiting Factory ECU
Scion FR-S/BRZ Intake Test: Pt 2 (EcuTek ECU)
• Part Two Intro
• Intake Showcase (Part Two)
AEM ETI INTAKE SYSTEM
,
BLITZ ADVANCED POWER AIR
,
HKS PREMIUM SUCTION
,
INJEN SP SERIES
,
K&N 69-SERIES TYPHOON
,
TAKEDA MOMENTUM
,
TRD PERFORMANCE AIR INTAKE
,
WEAPON-R SECRET WEAPON
• Part Two Conclusion