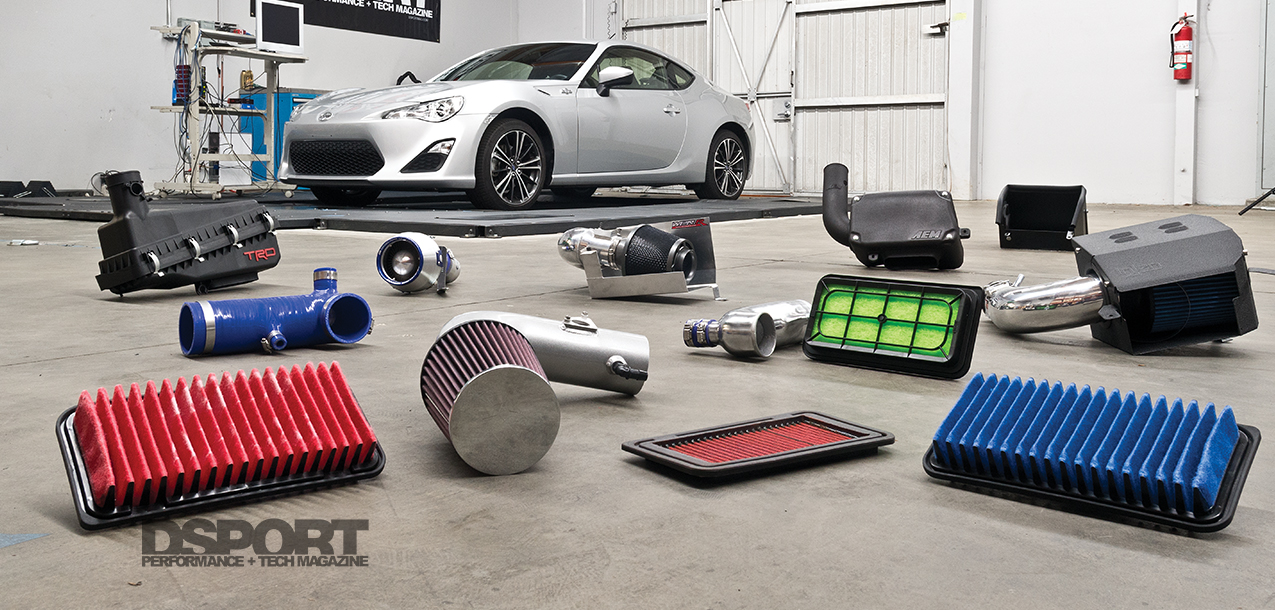 HKS Premium Suction
QUICK FACTS Positive + Great fitment + Robust, thick cast-aluminum intake elbow tube + Triple-layer, serviceable foam filter Negatives – No performance gains over OEM until 6,700 RPM – Relatively expensive

Overview:
The HKS Premium Suction system features the triple-layer Hybrid air filter along with a cast aluminum elbow that connects the throttle body to the factory air box.
Analysis:
HKS engineers its intake systems to mimic the air-fuel ratios of the stock system. Hence, maximum performance gains can only be obtained after tuning.
(Left) This is the connector to the factory sound tube. (Right) All of the necessary hardware is included to make the connections.
(Left) Three layers of varying density foam for maximum flow. (Right) Stainless-steel worm clamps secure the silicone hose connectors.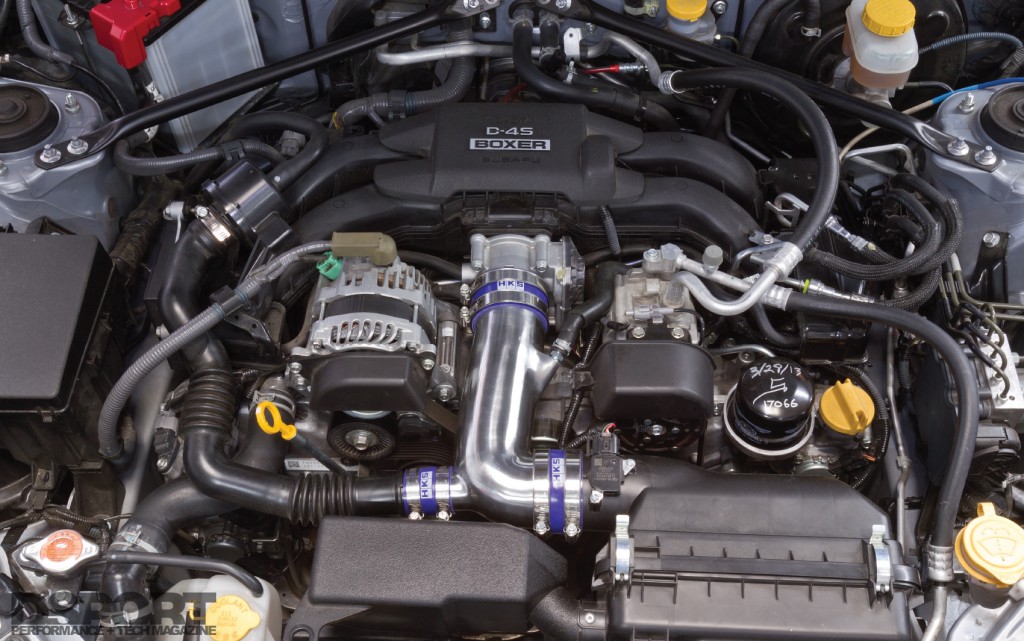 Average Horsepower + Average Air Fuel Ratio
---
Scion FR-S/BRZ Intake Test: Pt 1 (Stock ECU)
• Part One Intro
• Intake Showcase (Part One)
AEM ETI INTAKE SYSTEM
,
BLITZ ADVANCED POWER AIR
,
HKS PREMIUM SUCTION
,
INJEN SP SERIES
,
K&N 69-SERIES TYPHOON
,
TAKEDA MOMENTUM
,
TRD PERFORMANCE AIR INTAKE
,
WEAPON-R SECRET WEAPON
,
APEXI POWER INTAKE FILTER
,
AVO TURBO WORLD SILICONE INLET COMBO PIPE
,
BLITZ SUS POWER FILTER LM
,
K&N REPLACEMENT AIR FILTER
• Part One Conclusion
Ecutek FR-S | Reprogramming the Power-Limiting Factory ECU
Scion FR-S/BRZ Intake Test: Pt 2 (EcuTek ECU)
• Part Two Intro
• Intake Showcase (Part Two)
AEM ETI INTAKE SYSTEM
,
BLITZ ADVANCED POWER AIR
,
HKS PREMIUM SUCTION
,
INJEN SP SERIES
,
K&N 69-SERIES TYPHOON
,
TAKEDA MOMENTUM
,
TRD PERFORMANCE AIR INTAKE
,
WEAPON-R SECRET WEAPON
• Part Two Conclusion